Federal elections are churning rollercoasters, six weeks of hype, promises and fear. This one just past, even more so, such a crucial time in history, so much to do, and fast. The elation of a Liberal loss, the realisation that Labor still loves coal, and gas; that the fight to protect the planet and future generations is far from over.
This wasn't the first federal election to be dubbed 'the climate election' and it won't be the last, but how many climate elections can one country have without governments taking the issue seriously and acting in line with the emergency that it is.
Australia is a mineral rich country but its true wealth has been in fossil fuels and consecutive governments have profited on its skirt tails for at least half a century. Now ranked the largest exporter of coal globally, Australia needs to stop killing the world.
Disillusioned and despondent, it has largely been younger and older people to mobilise, disrupting order in attempts to attain the attention of decision makers by shutting down an element of the economy, even if only for an hour.
Back in November last year, Blockade Australia shut down the world's biggest coal port in Newcastle/Muloobinba. Over a two-week period more than 20 actions were taken against the rail and port infrastructure.
Then earlier this year in March, another five days of intensive direct action was used to shut down Port Botany, a major container port and fuel import facility in Sydney. As the point of contact for the empire, Botany also carries massive cultural importance for the identity of the Australian project.
Such a concentration of sustained disruption is reflective of Blockade Australia's fundamental strategy; to organise mobilisations against central targets that Australia deems important.
For as long as Australia has been occupying, there has been climate resistance. First Nations resistance to this exploitative regime has been happening for over 250 years.
Blockading tactics have been used against extractive projects for decades on this continent. Australia currently has 72 new coal projects and 44 new gas and oil projects under development, and several new gas basins – including the Beetaloo and Canning gas basins – where development is being actively supported by Governments, including through large government subsidies.
Now, we know that there is not enough time for us to individually protect the things that we care about. Australia will continue to plough through them all unless we confront it on our terms.
Both the Port of Newcastle and Port Botany are integral pillars of the Australian economy. Without them, Australia cannot function. Crippling the supply chain with blockading tactics lets us wield real political power against the institutions that are driving the destruction of people and land.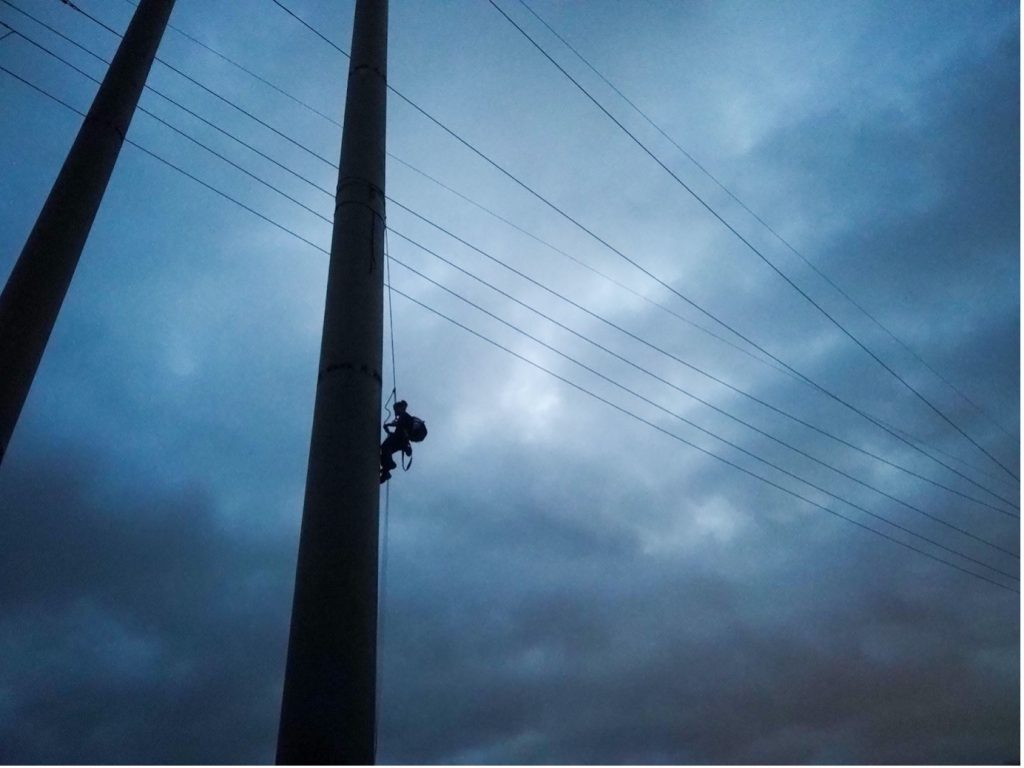 At a point in history, where the stakes are as high as they've ever been, forging a united front is vital. Australia is killing the world, and the only thing we have left to stop it is each other.
Centralising the resources, skills, and commitment of the direct action community gives us the best chance at stopping this system's trajectory of destruction.
The group Blockade Australia believe it won't take hundreds of thousands of people to demand these changes, just people committed to taking action that meaningfully engages in the political arena in a way that can't be ignored.
The response from Australia's institutions, like the police, the courts, media, and politicians, to the blockades demonstrate that this kind of action is effective. Highly disruptive sustained direct action taken against pinch-points in its supply/demand chain threaten Australia's ability to function.
This month Blockade Australia has plans for a week-long mobilisation in Sydney. Australia's original and most important city; disruption to the flow of goods, labour and resources in Sydney means material disruption to the economic and political systems on which this death cult operates.
A pivot from a conventionally understood climate target like the Newcastle coal port to the city of Sydney at peak hour is key to conceptualising the climate crisis as a systemic problem.
The rail bridge that provides access to all inbound and outbound coal trains to the coal port is an economic bottleneck that can be immobilised with one person on a tripod. Roads and major thoroughfares that keep Sydney functioning are as responsible for the climate crisis as this rail network.
Viewing roads as accessible pieces of critical infrastructure that Australia deems significant provides the framework for targeted disruption to major cities as climate action with real world impacts.
Using co-ordinated direct action to strike at the vital organs of what Australia deems important lets organisers stay on the front foot. Importantly the group gets to choose the timescale, the targets, the tactics, based on what is strategic and works for them, instead of being forced to respond to the expansion of an empire operating on its own schedule.
A sustained period of co-ordinated action in one place has the capacity to send shockwaves across the economic and political landscape, far beyond what can be achieved by decentralised and reactive campaigns. To protect everything we care about, the philosophy is to shut down the core of the machine destroying it.
To get there, we need to make it impossible for Australia's facilitation of absolute destruction to continue. Targeted disruption of central targets key to the functioning of this system is how Blockade Australia is doing that.
Blockade Australia invites you to come and participate in an organised resistance to Australia, to the individuals and institutions that are killing the world – in Sydney from 27th June to 2nd July.
Feature image: Two activists atop a stopped coal train at the Newcastle Blockade in Muloobinba last year. The banner reads: SERIOUS CRISIS SERIOUS RESPONSE Photo supplied.