By Stuart Rees
Due process in the administration of justice requires respect for a defendant's right to a fair trial, acknowledges a role for public scrutiny of court practices and insists that judges should be recused if they have a conflict of interest which would amount to bias. In the prosecution of Australian citizen Julian Assange, such principles have been trashed.
To seek revenge against this whistleblower, publisher and journalist, governments in the US, Sweden, Ecuador and Britain decided that due process in law should be replaced by whatever the powerful wanted. An indifferent Australian government looked on.
Trashing legal due process has macabre consequences. The spread of authoritarianism may be taken for granted in dictatorships, but its adoption in the operations of the US Department of Justice, in the practices of Swedish Prosecution Authorities and in the disdain shown by UK judges, puts democracy at risk, not just the life of Julian Assange.
In his 2022 book, The Trial of Julian Assange, Nils Melzer, UN Special Rapporteur on Torture, reveals judicial, political, media cultures built to persecute and demonize Assange. Melzer's evidence merits massive publicity. Daniel Ellsberg the whistleblower behind The Pentagon Papers, judges Melzer's book, "A harrowing account of how official secrecy, corruption and impunity suffocate the truth and poison the rule of law."
Direct quotes from Melzer will be recorded in inverted commas. This story of cruelty, 'Who cares about due process?', begins in the United States.
After Assange's Wikileaks revelations about murder by US forces in Iraq, American Senators, journalists and speechwriters claimed that Assange was a 'high tech terrorist', a danger to US security who should be prosecuted to the full extent of their laws. To avoid a lengthy trial, and before US- influenced authorities spied on Assange during his confinement in Ecuador's London Embassy, US politicians advocated that Assange be assassinated. The rule of law should not hinder their objectives.
Swedish Prosecution Authorities postponed for nine years any decision to charge Julian Assange with alleged rape offences and refused very opportunity to interview him either in Sweden or in London. These Authorities never pursued the rules of law. Assange and the two women involved were 'instrumentalised and abused … for the purpose of political persecution and deterrence.'
Fearing extradition to the United States, Assange spent seven years confined in the Ecuadorian Embassy during which time the British Government spent millions of pounds surveilling, persecuting and demonizing him. Their character assassination, supported by a supine media, influenced a government in Ecuador and the attitudes of the British judiciary.
In 2018, Lenin Moreno a new President of Ecuador, offered Assange's rendition to the US in exchange for financial concessions, and in secret meetings with US Vice President Pence, discussed ways to remove Assange from the embassy. By spying, blocking telephone and internet access, stripping Assange of his Ecuadorian citizenship and diplomatic asylum, he prepared the way for a besieged man's arrest by British police.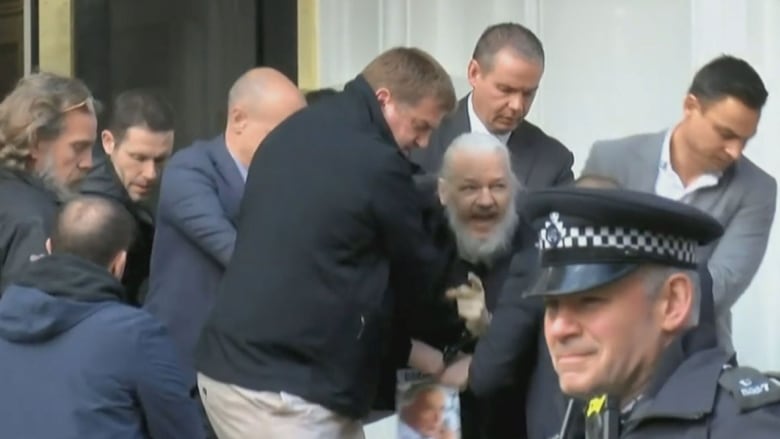 Emma Arbuthnot, a senior judge in Westminster Magistrates Court confirmed Assange's arrest for having skipped bail and dismissed the arguments of the UN Working Group on Arbitrary Detention that Assange's confinement at the Ecuadorian embassy amounted to arbitrary deprivation of liberty. She mocked Assange by claiming that he had been a free man not an imprisoned fugitive.
Melzer identifies conflicts of interest in Judge Arbuthnot's position. Her husband, Lord James Arbuthnot was a House of Lords Tory, a former chairman of the British government's Defence Select committee concerned with the conduct of the British military. WikiLeaks had published documents about individuals and organizations with close connections to Lord Arbuthnot, but his wife did not consider her husband's position would affect her conduct of extradition proceedings against Assange.
Following Judge Arbuthnot's decisions, and in order to argue that she should be recused, Assange appeared before Judge Michael Snow. But against alliances of privileged people in high places, Assange and the rule of law had no chance. Snow ridiculed Assange and insisted that it was 'grossly unfair' and 'improper' to suggest judicial bias by Arbuthnot 'just to ruin the reputation of a senior and able judge…'
In the extradition proceedings against Assange, Judge Vanessa Baraitser succeeded Arbuthnot. Baraitser refused entry to public observers Amnesty International and Reporters Without Borders, did not allow Assange to sit with his lawyers and repeatedly placed him under a gag order. Before appearing in court, Assange had been subject to even more humiliation, 'reportedly strip searched twice, handcuffed eleven times and locked up in five different holding cells.'
Although Judge Baraitser refused Assange's extradition on medical grounds, he was returned to solitary confinement and denied bail. The UK judiciary ingratiated themselves with the US administration who were immediately invited to appeal to the British High Court. Assange's enforced silence continued, so too his prison ordeal.
The Australian government and the mainstream media's disinterest compounded the disdainful attitudes of British judges.
Via an article in The Lancet of February 2020, 117 medical doctors from 18 countries appealed to the Australian government to protect their citizen. The government did not respond. In September 2020, when human rights organizations wanted to observe Assange's appeal against extradition, they were refused entry. Yet throughout that hearing at the Old Bailey, seats reserved for representatives of the Australian High Commission, led by High Commissioner Brandis, remained vacant.
Although major newspapers, The Guardian and The New York Times, had protested that the conviction of Assange would endanger press freedom, they wrote nothing about Assange's treatment in court systems which had ditched dignity and due process.
Mainstream media could have affected Assange's chances of freedom, but in Britain, the US and Australia, journalists were 'lame, tame and too late.' Melzer is in no doubt that if solidarity in support of Assange had been shown by The Guardian, the BBC, The New York Times and The Washington Post, this persecution would immediately end.
Politicians, journalists and the general public should be aware of substantial evidence that the case of Julian Assange is about political corruption with judicial institutions and processes being abused for political purposes.
Nils Melzer's conclusion is damning. In common with Edward Snowden and Chelsea Manning, Julian Assange has been 'persecuted, mistreated and demonized for having told the truth, the whole truth and nothing but the truth about the misconduct of western democracies.'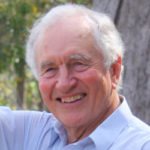 Stuart Rees OAM is Professor Emeritus, University of Sydney, recipient of the Jerusalem (Akl Quds) Peace Prize and author of the new book "Cruelty or Humanity". A human rights activist, poet, novelist, and Founder Director of the Sydney Peace Foundation.
Feature image: Protesters in front of Belmarsh Prison in London, January 2022. Photo credit: Alisdare Hickson/flickr.com