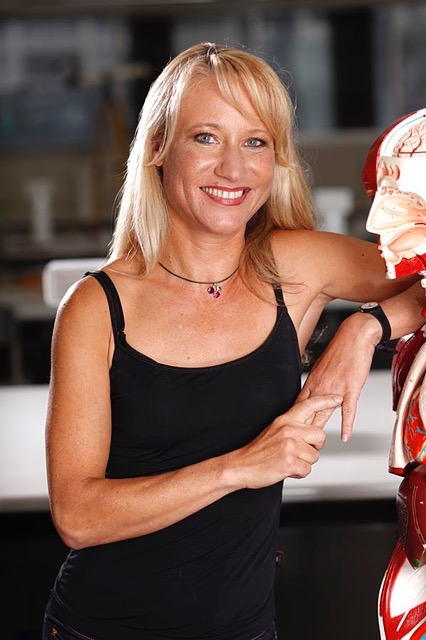 How do we find courage when climate change overwhelms us? asks Dr Jonica Newby in her new book Beyond climate grief, a journey of love, snow, fire and an enchanted beer can.
Jonica appeared on our screens for two decades as a science reporter on ABC TV's Catalyst program. A veterinarian by training, her love of animals led to her first book The Animal Attraction which then became a TV series. She has twice won the Eureka Awards, Australia's most prestigious science journalism prize and is a recipient of a World TV Award.
Her latest book is a moving, sometimes funny, sometimes horrifying, personal story about the world around her and how she is dealing with the grief of climate change.
Jonica lives in Gerroa with her partner Robyn Williams AO, also an ABC science journalist and national treasure.
She loves Gerroa and she loves the Snowy Mountains, two places that are reeling from climate change.
"I wrote the book because I've been a science reporter for 20 years and I thought I understood climate change. And the thing is, I did, but I understood it intellectually. I had not had it hit me personally and emotionally," she says.

"About three - four years ago, I started researching snow. I rang all the top snow scientists in the world and I found out what was ahead for Australia.

"Then in 2016-2017, after leaving Catalyst, I took a long holiday skiing in Japan. While I was there, half of the Great Barrier Reef died. At that point, I knew the coral wasn't coming back.

"As I was absorbing that horror, I looked around at the snow in Japan and I thought of snow in Australia. I had a heart-wrenching feeling - will snow actually survive my lifetime, or will it be like coral," she says.

"It is like we are killing the two sources of magic in our world – snow and coral."
Jonica fell into a really bad depression.
"I broke. I hit the skids. I couldn't watch climate news on TV, I couldn't speak to people about snow. It was real. I disengaged for a while and eventually found my way through this.

"I started to realise I couldn't be the only one who felt this way," she says.
Journalist Julia Baird gave Jonica some great advice, telling her that sometimes the best way to process things you are struggling with is to write about it.
"I wanted to make this book about emotions not just climate. I wanted it to be a lyrical story not just a list of facts and interviews.

"I started writing in October 2019. Then within a month, the whole world changed. Gerroa became a 'parallel-universe'. We were drowning in smoke and I could barely breathe.

"There was no way I could write the book that I was going to write. That world didn't exist anymore. The world was coming at us so fast. I was struck that I seemed to be living in the books that I loved as a child, The Lord of the Rings, Narnia, the heroes journey. I thought 'We are living that! Snow is white and coal is black. Black is threatening to eradicate the white, literally."
So to beat the grief that the concept of climate change brings, Jonica decided to look for the heroes in this story.
"I spoke to psychologists and they told me to look for heroes. This is especially the advice parents should give their kids.

"When the crises come, most of us have a bit of hero inside us. When it gets really tough, ordinary people really do become heroes – look at our firefighters and health workers," she says.
Jonica learned how Missy Higgins alchemises her anger and grief into "soul soaring songs", how three Castlemaine Kids started a small school strike in Australia and turned it into a global movement, she spoke to entrepreneur Mike Cannon-Brookes and was told a dazzling story about Australia's energy superpower future, she laughed with comedians Charlie Pickering and Craig Reucassel because "when life is at its darkest, humour's light often shines brightest."
"One of the things I came across in research was the idea of disenfranchised grief or emotions. I want to allow these emotions their place.

"People fear that if they actually take climate change out of its box and let themselves feel it, that they will be overwhelmed, and so they put it to one side – the question is how might we all live our best lives under the weight of this fearsome knowledge?

"But psychologists say that the opposite happens. You have to allow yourself to really feel it, like any lifechanging sadness, and gain acceptance. Acceptance doesn't mean it's ok, but you must acknowledge the feelings and move through them.
Jonica's story is about trying to deal with something huge.
"People will find a lot of joy and inspiration in it," she says, from an enchanted beer can, to tales of Postmistress Pam and Squizzy the Pig.

"All my delight went into writing this book.
Beyond Climate Grief provides guidance and emotional sustenance to help us face the uncertainties ahead. It reminds us of the love, beauty and wonder in the world, even amidst disaster. And how we all have a touch of epic hero inside.
Feature image: Jonica at Gerroa, by Perrie Croshaw