By Bradley Stanton
Last week, Transport for NSW released their consultation report for the Jervis Bay Road / Princes Highway intersection, based on community feedback received via online submission or video 'Q & A' sessions.
According to the report, 830 pieces of feedback were received, with four of these from emergency service agencies. When asked what submitters most valued, 62 per cent favoured road safety and 33 per cent easing congestion.
What mattered most were traffic issues, emergency service response and management, with acknowledgement of environmental and socio-economic impact and strengthening local communities.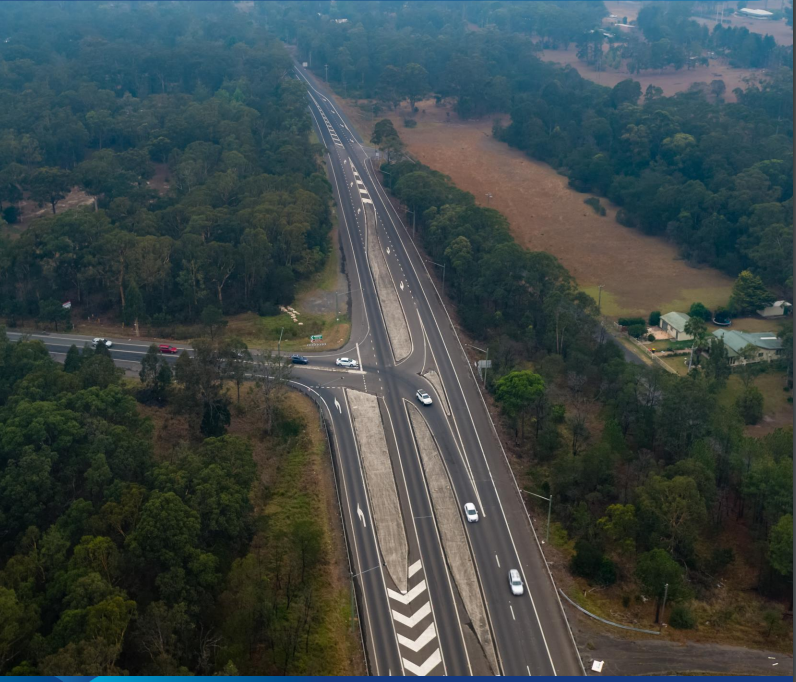 Despite not supplying statistics on what the community's preferred option was, the report did show support for a flyover and the view that flyovers were consistent with intersections on the north segment of the highway, past Nowra. There was also some negativity towards the suggested round-a-bout designs.
A 10,000-signature petition supporting the flyover option, collected by Community Group, Vincentia Matters, was also recognised. Secretary Liz Tooley decided on ending the petition a week early, in the hope of submitting to Parliament in time to be presented this year.
The report, based on community consultation, will assist Transport for NSW in deciding on the preferred option, by the end of 2020. Once a preferred alternative is selected and concept finalised, an environmental and Aboriginal cultural heritage assessment will be undertaken and placed on display for community feedback during 2021.
The NSW Government announced the appointment of Arcadis Australia Pacific Pty Ltd to undertake the next stages of the design work.
A unified Strategy and Assets Committee in July saw Shoalhaven Councillors unanimously endorse a flyover solution for the Jervis Bay Road and Princes Highway intersection.
The intersection has one of the highest volumes of traffic between Nowra and the Victorian border and provides access to coastal villages such as Huskisson, Vincentia and Jervis Bay. The highway is driven on by over 500,000 locals and four million tourists each year, with this corner alone seeing 15 crashes over in five years.
This upgrade is long overdue.
The community has spoken loud and clear in support of a flyover option, an option that ticks all the boxes of road safety and easing of congestion. The question that now remains asks whether further traffic modelling and field studies will address residents needs and concerns? Or whether the consultation process is simply puffery, and cost will outrank best practice.