By Brad Stanton
South Coast residents continue to fight for a flyover at the Jervis Bay Road and Princes Highway corner. This matter has been in limbo since 2018 when Councillor John Wells first introduced a motion for a flyover design. Shoalhaven City Council later supported the motion.
Between December 2013 and December 2018, there had been 15 recorded motor accidents at the intersection, with six incidents involving serious injuries. Many of these accidents were cars turning from Jervis Bay Road onto the Princes Highway. Many residents and tourists have said they feel anxious or fearful when turning right towards Nowra.
Jervis Bay Road, the main feeder road into Vincentia, Huskisson, Hyams Beach and Jervis Bay, is a major traffic carrier within the South Coast and this highway intersection, by the state government, was labelled as 'dangerous' and 'most critical to upgrade' between Nowra and the Victorian border.
Desperately required is an intersection that is safe, free flowing and reliable.
Even in 2018 it was being recognised that with development, the area was expanding, and the amount of traffic was increasing. This intersection has always been a topic of conversation amongst locals, with congestion and delays; not only during peak periods, but also in off seasons. Although predominately the increase in traffic is during peak holiday period.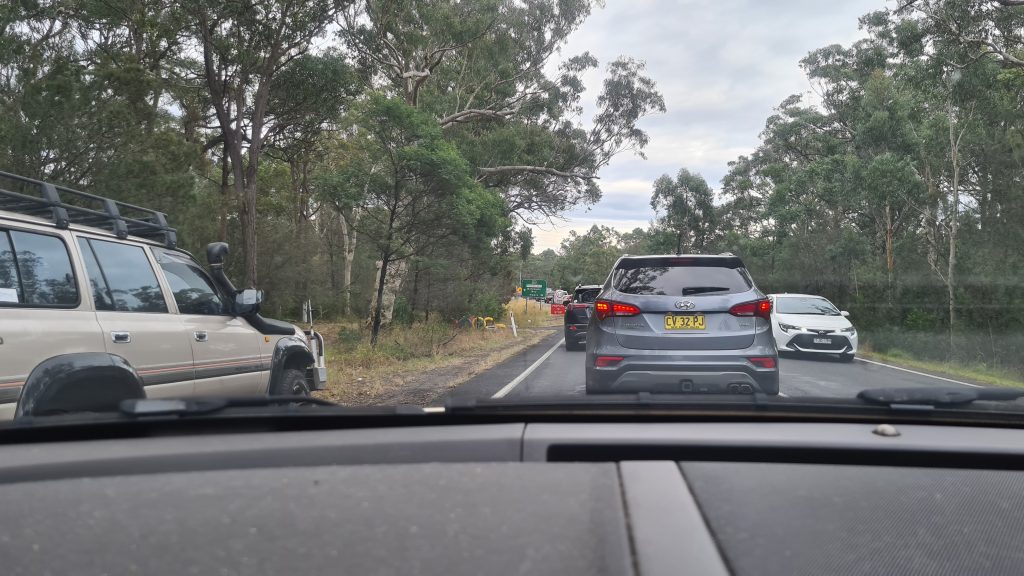 Whilst State Liberal MP Shelley Hancock acknowledges the communities want for an overpass, and the Transport for NSW report, no definite answer has been provided, keeping all options open. Mrs Hancock stated Transport for NSW would come up with the safest and best design.
They already have.
A Transport for NSW report prioritised three main factors. Safety, functionality and environmental, along with several other minor factors. A Grade Separation design, what the community ultimately seek, scored highest in safety and easing congestion. It also scored quite well with design flexibility, noise impact and impact to road users during construction.
The other two options for intersection design were a round-about and traffic lights.
Unfortunately, a Grade Separation, or flyover design would take the longest to construct, and is the most detrimental to the environment, however with the questionable land clearing at the current intersection, that could always change.

A smaller wait to see it complete would be easily compensated with the final result and the benefits it would bring, and right now progress seems no closer. NSW Labor deputy leader Yasmin Catley last week joined Councillor Annette Alldrick at the controversial intersection, throwing support behind the flyover and requesting that the State MP's should listen and act on behalf of the community.
The new highway and bypass between Berry and Bomaderry have no new roundabouts yet numerous overpasses and underpasses, and those intersections carry far less traffic than that at busy Jervis Bay Road. So, an overpass would remain in character and protocol of previous construction in the area.
Clearly there will be environmental impact and Aboriginal heritage issues that will need to be addressed, along with homes and businesses that may be impacted in Falls Creek. A previous search of the Aboriginal Heritage Information Management System (AHIMS) register found no sites listed within the intersection investigation area or the immediate locality.
Preventing accidents and deaths is fundamental; eliminating traffic congestion - positive for tourism and the local economy. The communities wish for an overpass needs considering, negative impact is minimal, and everyone and everything has been considered. Safety first, and common sense.