By Liz Argall
Bad is part of Liz Argall's throwback series, which looked at some of her earlier comics and gave them new life.
"Early comics have a certain charm that can never be replaced, but it's nice to have an excuse to revisit old ideas, celebrate them and see how I would draw them now."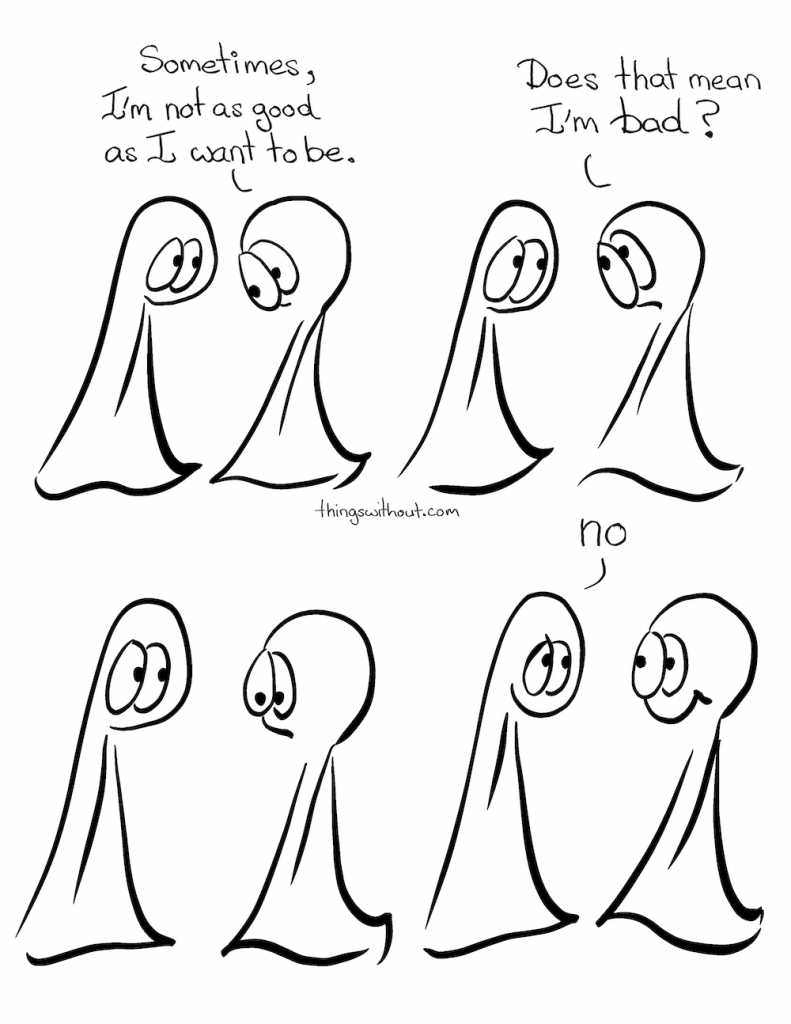 Today's comic was inspired by a friend of Liz's telling her that 'A Sad' wasn't her favourite comic of hers, but rather 'Bad' was. That was quite touching for Liz. 'A Sad' spoke to times of crisis, but 'Bad' speaks to how it's so easy to tear ourselves down.
"I know I can tear myself down with exacting standards sometimes. When I'm down I feel like mostly a failure with a few bright points, mostly in the past. I often need journaling and external processes, just to be able to see that I'm not just a lazy lump on the couch!"
"I'm glad Ms Kylie (her friend) gave me a great reason to hang out with this particular comic. I've preserved many of the facial expressions as I'm quite impressed by how much work 2012 Liz put into the expressions. You can see how much technology has improved! It's a lot of fun having a pressure-sensitive stylus these days."
We love Liz's new Bad comic's more gentle and expressive character traits; don't the eyes just speak. A little reassurance is all we sometimes need. We hope you see something in Bad too.