STOP PRESS
Council voted to ban advertising in the New Bush Telegraph again at is meeting held on November 26, following the defeat of a rescission motion moved by Councillor Levett and seconded by Councillor Digiglio.
In front of a packed gallery of Bush Tele supporters, the two Greens councillors drew attention to the foolhardy nature of the ban. This followed a deputation to Council by editor Pat Thompson, in which he said, that the fact some councillors held such a strong dislike for the Bush Telegraph served only as proof that it must be doing its job.
In pursuing his vendetta against the newspaper, Councillor Pakes did not answer criticism that he had misled council regarding the newspaper but instead focussed on his belief that council should not advertise in newspapers that he did not like. In the mean time, Councillor Gash seemed to be searching for a new meaning of the word 'democracy', whilst at that same time she voted again in favour of the ban.
In yet another extraordinary display of boorish, bullying and misogynistic behavior by some Shoalhaven councillors, Council voted to no longer advertise in the New Bush Telegraph. The vote was taken in spite of Council being advised by the CEO, Mr Stephen Dunshea, that Council's advertising in the Bush Tele was "very much an operational thing". In other words, who Council chooses to advertise with is an administrative matter and not one that Council should decide.
The motion was moved by Councillor Pakes & was seconded by Councillor Guille. Councillor Pakes made several false claims about the contents of the newspaper. He also stated that there were "many councillors in the room who have written to try & prosecute their side of the story to the Bush Tele." Where as, the facts are that none of the councillors who supported the motion have ever written to the newspaper. Another charge, Councillor Pakes leveled was: "I know there is one councillor in the room that spoke to the editor and asked the editor to remove the information that was put and the response was: 'You don't like it, sue me'." This alleged conversation simply never occurred. Adherence to truths by some councillors are apparently outmoded.
The Shoalhaven Independents have form when it comes to harassing the Bush Tele. In 2008 Councillor Watson threatened to sue us and demanded that the newspaper be withdrawn from publication. It was shortly before that years Council elections and in spite of the threat by Councillor Watson, we went ahead and distributed 42,000 copies of the newspaper. In the election that followed Councillor Watson lost the Mayoralty, which he had previously held.
What Councillor Pakes says is that he will "not tolerate a paper that intimidates or bullies", although he fails to cite a single example of us doing so. He took particular exception to the last issue of the Bush Tele, where he accuses us of launching personal attacks against Councillors Guille, Proudfoot, Pakes & Gash. Interestingly, the only place where these councillors names occurred in this issue was in how they voted on the Husky church issue. Perhaps, the offended councillors read too much into the column written by our regular satirist Cappsize.
Although Councillor Guille claims that the motion was "not about stifling debate", he went on to describe the newspaper as a "left wing political rag". Indeed the substance of the arguments advanced by those supporting the ban on advertising was that newspaper is too one-sided and bias.
As far as the New Bush Telegraph is concerned, we view the Council ban, as an indicator that we are doing our job in the democratic tradition. It is also a mistake for councillors to refer to ratepayers helping to 'fund' the newspaper. Council has never 'funded' the Bush Tele. What Council does is purchase approximately $1500 per year of advertising from us, which is a miniscule amount by comparison with the $100,000 plus it spends on advertising with the Nowra News and the South Coast Register.
CODE OF CONDUCT
Speaking in defense of the Bush Tele, Professor Stuart Rees, referred to how abuses of power, suppression of free speech and indifference to democratic principles may be a world-wide trend but if beggared belief what Council was doing in debating this motion.
The answer to that question is a simple one. Ever since Amanda Findley was elected Mayor in 2016 it is a widely held view that she has faced hostility from certain councillors in exercising her duties. It is this same boorishness, rudeness and bullying that characterized the behaviour of some councillors at this recent meeting. In spite of intimidation and political harassment, Amanda Finley continues to act with dignity and an impressive professionalism.
Some councilors, apparently inflated by a sense of self-importance, attempt to disguise their bullying by using their supposed knowledge of procedural matters to make prolonged requests for amendments to minutes, which only serve to be another attempt to humiliate the chair.
There are of course rules of governance designed to curb such behaviour. The Model Code of Conduct for Local Councils in NSW is prescribed by the Local Government Act 1993. It provides that Councillors must not engage in conduct that disrupts meetings, nor engage in conduct that would otherwise be inconsistent with the orderly conduct of meetings.
The Model Code also outlines specific obligations for councillors in regard to bullying behaviour towards the chair or any members of the public present during council meetings. However, it is apparent that the rules of governance can easily be ignored for according to the Minister for Local Government, the Hon. Shelley Hancock, it is the Council, including those whose behaviour is under question, who are primarily responsible for deciding whether the actions of its members constitute a breach of the standards of behaviour set out in its code of conduct - as well as deciding what should happen if these standards are breached.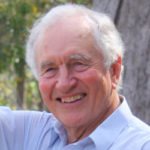 Stuart Rees OAM is Professor Emeritus, University of Sydney, recipient of the Jerusalem (Akl Quds) Peace Prize and author of the new book "Cruelty or Humanity". A human rights activist, poet, novelist, and Founder Director of the Sydney Peace Foundation.