Poem by Roger Hart
Roger Hart presented his poem The Village Green at Sunday's peaceful protest in Huskisson asking for respect for the sacred site from economic greed by developers. The protest was organised by our local Aboriginal Jerrinja community and supported by many.

The Village Green
By Roger Hart

Majestic spotted gums Koori pathway 
Wildlife habitat and place of peace 
Keystone heartland of Jervis Bay 
Resting place of many souls released 

Anglican Blacket church in Huskisson 
With First Peoples burial ground 
Now represents injustice done 
And ancestral ones unfound 

Developers greed prevailing over 
Peoples need of contemplation 
A high rise hostile takeover 
Of this gentle natural location 

Blacket church plus surrounding land 
Deserves to be heritage listed 
Donated by community beforehand 
Converted now to heritage resisted 

We must protect this burial ground 
May the will of the people assail 
This destinations difficulties abound 
But clear eyed our will shall prevail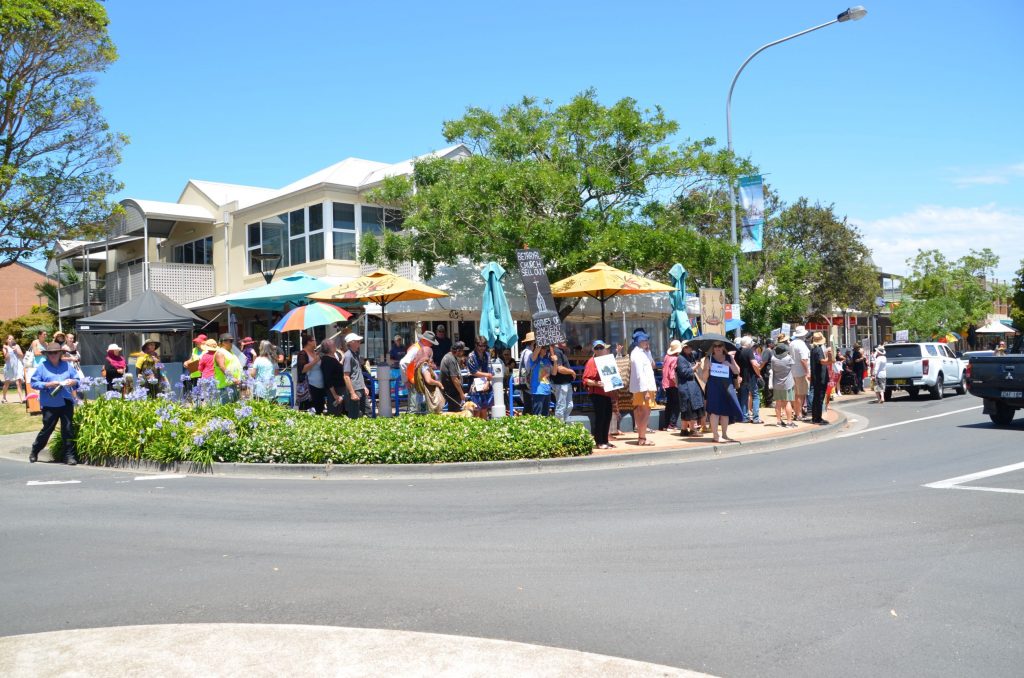 More information can be found on the Save Husky Church website or Facebook page.
Feature photo: Gathering on sacred land at the respect protest in Huskisson on 11 December 2022. Photo credit: John Kotlash