By Stuart Rees
A principle known for centuries by Indigenous people, teaches that the health of the land affects the wellbeing of people, a principle familiar to citizens of Lismore in northern NSW. After catastrophic floods submerged homes and commercial properties, one thousand citizens still live in emergency accommodation and thousands more survive in homes where walls, ceilings and windows need repair.
Faced with powerlessness and uncertainty, people's mental health is more difficult to restore than walls and windows, yet signs of love in Lismore display potential benefits for a whole country.
Strolling that town's central district, shows one third of buildings boarded up, others closed but with signs 'hoping to open', or 'back soon'. Banks and pubs show no signs of life but in some buildings, workers replacing bricks, floorboards, drains and electrical connections appear to be contributing to the restoration of mental health.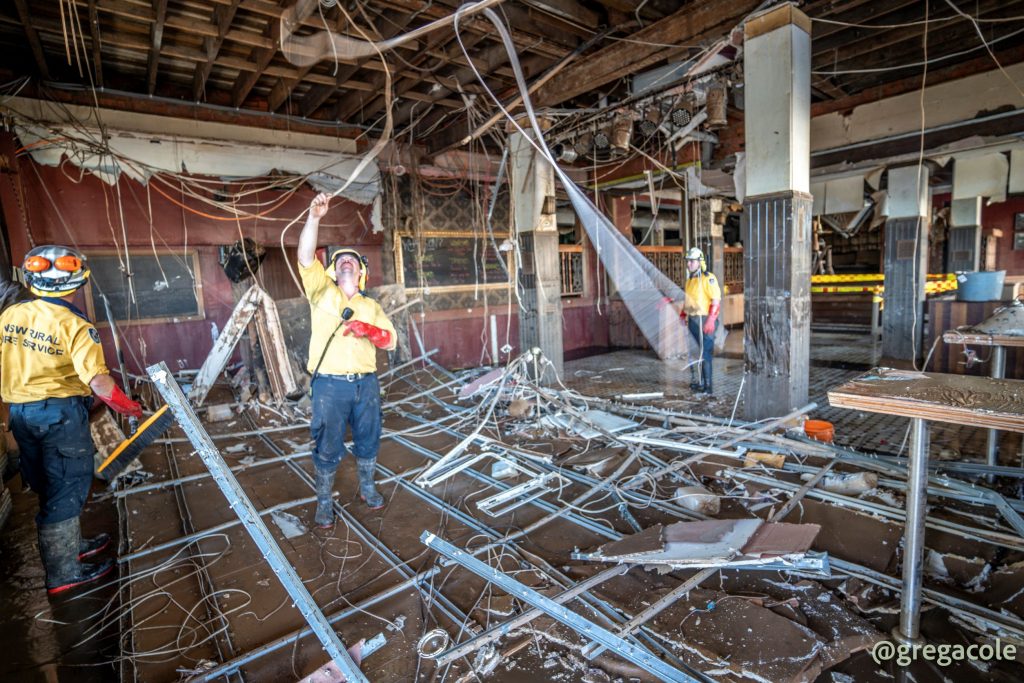 In response to a crisis, properties being repaired and the ones that had opened suggest several predictable priorities and a few unusual ones.
Vigorous restoration of a company office where staff give advice on payment or avoidance of tax, seemed an unlikely priority, or was it? Far more understandable was a pharmacy where engaging staff served in half light and were grateful for any purchase even if you did not need it.
The most obvious mental health walk-in centre is Henry's Bakery on Keen Street. Before a coffee machine, against a background of newly baked rolls and diverse loaves, half a dozen young women in black uniforms rushed to serve streams of customers. On a sunny morning, the bakery clinic was packed. Instead of prescriptions for Valium or anti-depressants, the customer patients requested jam doughnuts, date scones, blueberry or apple muffins, vanilla slices, almond or plain croissants, even a lamington. Each pick-me-up drug savoured in a hubbub of conversations accompanied with coffees and the occasional milk shake. The young waitresses did not bulk bill but in their cheerful 'can I help you' culture, nothing seemed too expensive.
Without being explicit about mental health objectives, the building repair men and the bakery staff offered temporary optimism. They deflected thoughts about the fatalism that contributes to depression. Around the flooded towns, commentators identify powerlessness caused by lack of insurance, or by interpretations which declare that insurance taken still denies entitlement to help.
Comments about government supported agencies which advertise treatment for mental health conditions include criticisms that helpful staff have not been easy to find, that appointments once made were often postponed or cancelled. Even though a comfortable and comforting bakery offers only a quick fix, at least the place is accessible, and no appointments need to be made. In Lismore, a smiling pharmacist advised, "I'll sell you some aspirins if you like, but if you want to feel better, I suggest you go to the bakery."
Yet responses to destruction and depression represent a new normal not just another crisis. Lismore teaches that climate change is news of a permanent and systematic risk to life. The citizens in that town confirm the IPCC's report on an urgent need for policies which limit the worst effects of climate change, otherwise there will be 'a rapid acceleration to breakdown'.
In flooded towns, mental health breakdown is apparent and life threatening, albeit not as visible as broken buildings. Love, contact and conversations in a Lismore pharmacy and bakery recognize the healing qualities which come from knowing that interdependence means everyone, could make life more interesting and can be cherished. No competition, no conditions attached. Only a touch of energy on behalf of others, an offer fired by the altruism of a gift relationship, as in help offered to a stranger without expectation of reward.
Indigenous wisdom had already tried to teach the interconnection between environmental well-being and individual health. Victims of floods and bushfires now experience the economic consequences of climate change coupled to the threats to their health. In response to crises, every understanding and personal gesture will be valued.
The Lismore catastrophe visits everyone. A bakery's optimism can offer mental health prescriptions, as in panacea like conversations aided by an appealing, appetizing jam doughnut. In policy terms, give me another jam doughnut please.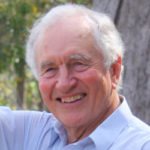 Stuart Rees OAM is Professor Emeritus, University of Sydney, recipient of the Jerusalem (Akl Quds) Peace Prize and author of the new book "Cruelty or Humanity". A human rights activist, poet, novelist, and Founder Director of the Sydney Peace Foundation.
Feature image: Local volunteers evacuate nearby residents in the Lismore floods, March 2022. Photo credit: dustaway/flickr.com