Federal Environment Minister set to review controversial Manyana development.
The Manyana Matters Environmental Association (MMEA) welcomes the decision by owner Manyana Coast Pty Ltd to refer their Manyana Beach Estate development for review by the Federal Minister for Environment, Sussan Ley. The project will now be assessed under the Environment Protection and Biodiversity Conservation (EPBC) Act, in terms of its impact on federally listed species.
MMEA spokesperson Jorj Lowrey says the referral vindicates the MMEA's decision to take the matter to the Federal Court.
"It's great to see the owner agrees with us that this project needs a proper assessment in terms of its impact on vulnerable flora and fauna. We've long understood the ecological heritage and value of this land. It's only become even more significant since this summer's devastating bushfires. It's a veritable ark of plant and animal species, and a base from which the surrounding Conjola National Park can recover."
The project is now open for public consultation for the statutory period of 10 days until 8 July. It will then be assessed by the Minister as to whether it qualifies as a "controlled action" and requires further detailed scientific assessment and scrutiny.
The MMEA is calling on ecologists and conservation experts (individuals and groups), as well as concerned members of the public, to have their say on why this land is so significant and needs to be protected, particularly at this time, when the entire Shoalhaven landscape has been so dramatically and suddenly changed by the Currowan Mega-Fire.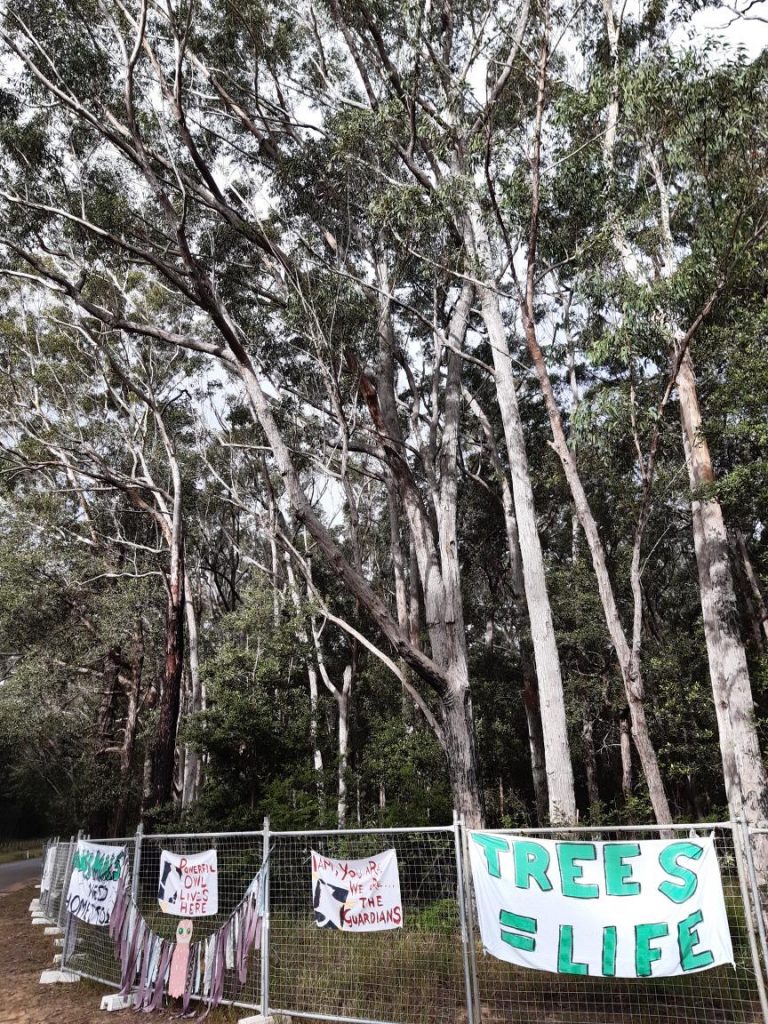 Ms Lowrey credits the Environmental Defenders Office (EDO) with making this outcome possible. "This wouldn't have happened without the efforts and expertise of the EDO. We are so thankful for their hard work," Ms Lowrey said.
This is wonderful news for all those in the community, and beyond, that have been working so hard to bring attention to this matter and change the outcome for the benefit of wildlife in the area.
New Bush Telegraph will keep you updated on any new developments regarding this Manyana land.
Access the full documentation at: http://epbcnotices.environment.gov.au/publicnoticesreferrals/ (2020/8704)
New Bush Telegraph and Manyana Matters Environmental Association (MEAA) Inc acknowledge that the prospect of this land being cleared is having a profound impact on the mental health of people within our community and beyond. We encourage those experiencing distress to reach out to Beyond Blue on 1300 22 46 36 or LifeLine on 13 11 14 for support.