By Stuart Rees
Cascades of commentary about Russia's invasion of Ukraine give no clear vision of how to end the carnage. Instead, pundits and politicians repeat points about NATO and the US provoking Putin, about the supply of arms to Ukraine as the way to achieve victory.
In Australia, news readers display pride in their country's supply of military vehicles as the best gift to Ukraine and as a show of defiance against a Russian dictator.

More military, more carnage, no end in sight.

Fatalism and confusion flow. A wide public watches powerless, even depressed. Prestigious commentators repeat that NATO should not have been armed, US influence should have been challenged and Putin's early threats taken seriously.

Lots of wisdom after catastrophe. Lots of attention to spilt milk.

Wise after the event perspectives have included the persistent reference to Nazi influence in Ukraine, as though this would dilute the significance of Russian brutality. Admitting the existence of Nazi sympathisers across Russia, in the US, the UK, in several European countries and in Australia would have been a helpful caveat to critical commentary about extreme right wingers in Ukraine.
One piece of clarity persists. The US, western allies' repetition about 'the rules based international order' paints a holier than thou image of democracies pursuing rights, authoritarian regimes promoting evil. The simplification is untruthful. Unless truths are grasped, and realities grounded in tested records, delusion prevails.
War like psychosis spreads. Reliable treatment is prescribed: electro convulsive therapy conveyed by missiles.

If this is the only remedy, more carnage, more confusion.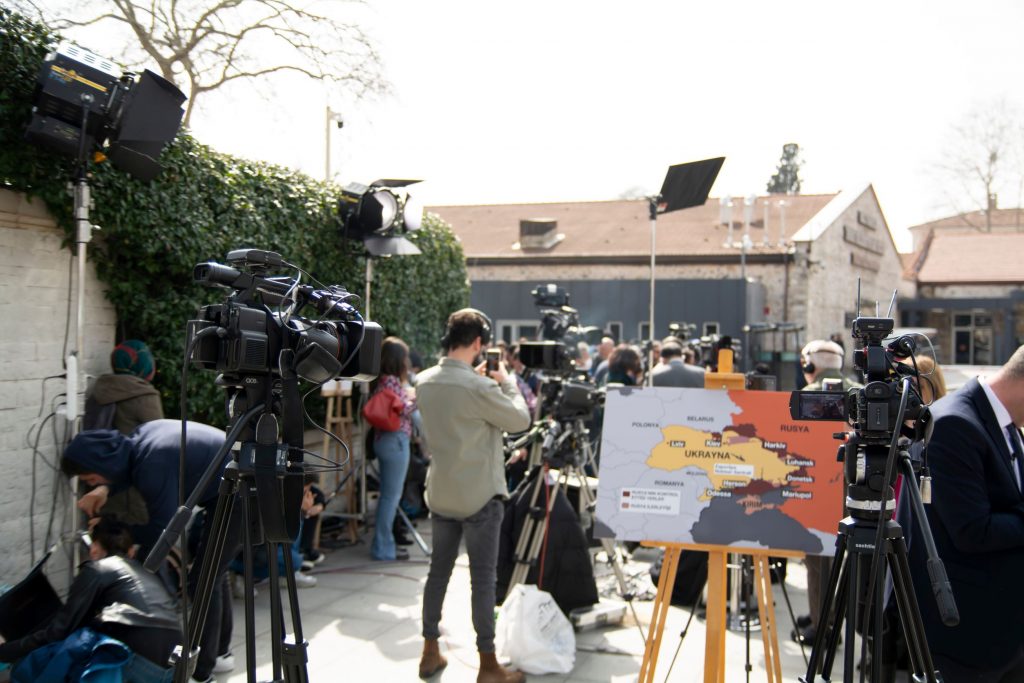 In response to the aggression which the powerful consider a form of government, countries are invaded and abandoned. The list is huge: Turkey into Cyprus, Israel brutality over Palestine, Russian destruction of Syria, Morocco capturing Western Sahara, the UK emptying the Chagos islands, Indonesia taking West Papua, the US invading and ruining Iraq, Russia waging war in Ukraine.

This record teaches one lesson. Violence begets violence. A massive illiteracy about non-violence guarantees that political leaders stay hooked on more militarism as the best form of defence, the pathway to that elusive phenomenon, security.

There are more imaginative ways of thinking and acting.

Confusion and carnage could be ended by investment in every possible measure of nonviolence. Initiatives for peace in Ukraine, in Russia and elsewhere will require balance in the peace v. war equation.
On the see-saw of international relations, peace is a lightweight, the cost equation absurd. The annual UN budget on peace keeping operations is approximately eight billion dollars which amounts to half of one per cent of the money spent on the global arms industry.
Face to face conversations are key features of nonviolence and should not be the preserve of diplomats or other elite government officials. Greater sense of influence, even clarity, might be brought to the Ukraine war if ordinary citizens felt they had something to say or do. Understanding of dialogue and visions of who can participate, could conjure ways to end violence. 

Russian and Ukrainians who are grieving over the deaths of loved ones, could meet to share common ground. Lower ranks of each side's military might be invited to conversations and address the question, 'what's the point of all this?' Across Ukraine, Russia and Europe, members of NGOs will need to dialogue about the means of re-building destroyed lives. Consistent with Security Council Resolution 1325, which recognises women as agents of change in conflict prevention and resolution, there's a massive opportunity to engage women's groups from every Ukrainian and Russian region in dialogue about the destruction of man's latest war. 

Such dialogue could create a new and novel principles based order. Enlightening, life enhancing, unusually creative, always nonviolent. Worth a try. There's no other peace with justice goal in sight.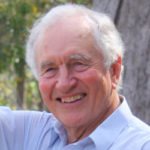 Stuart Rees OAM is Professor Emeritus, University of Sydney, recipient of the Jerusalem (Akl Quds) Peace Prize and author of the new book "Cruelty or Humanity". A human rights activist, poet, novelist, and Founder Director of the Sydney Peace Foundation.
Feature image: Flags of Russia and Ukraine on concrete wall with shadows of soldiers, Photo credit: Toma Ragina/Shutterstock