Earlier this month Julian Assange celebrated his 49th Birthday in Belmarsh High-Security Prison in London where he has been held for over a year. He spends most of his time – 23 hours a day - in solitary confinement. This follows his seven years holed up in the Ecuadorian Embassy in London.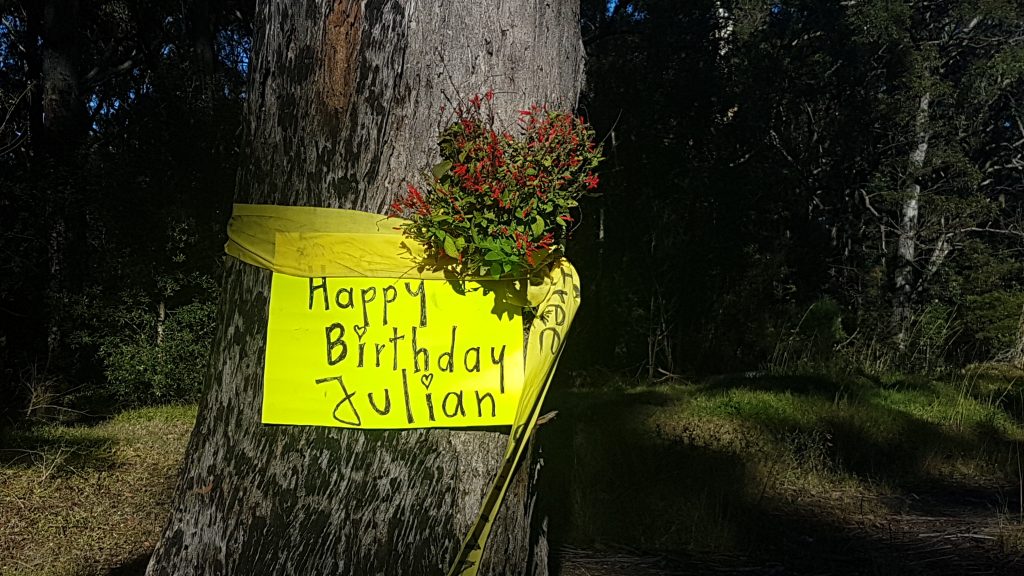 Julian Assange is an Australian citizen who has been abandoned by his government who appears to have washed its hands of him. He is presently very sick in Belmarsh Prison, where Coronavirus is rife and yet he has been refused bail.
He has committed no crime, but rather told the truth of the world's dirty secrets, in particular America's war crimes. Assange should be released immediately before it is too late. It would be a tragedy if he dies in prison or is extradited to the USA.
He faces an extradition trial on 7 September at the Old Bailey in London, and if that is successful it is a death sentence for him and also for freedom of speech.
On July 29 our Australian Foreign Minister, Senator Marise Payne, will be visiting the USA to have talks with US Secretary of State Mike Pompeo. This is the perfect opportunity for Australia to advocate for Assange's case, although so far this intention has not been expressed.
Please help Julian Assange by emailing Senator Payne insisting she, as foreign minister, push the US government to drop its indictment against Julian Assange and cease their extradition bid. Urge Senator Payne to see Assange's rights as human rights and his freedom as freedom of speech, freedom of press, for us all.
The points being argued in support of Assange's case are
His human rights are everyone's rights, his freedom is our freedom
Freedom of speech is a cornerstone of democracy
Countries need to maintain their sovereignty and social standards, abide by their laws and listen to and support their citizens.
He didn't expose government secret; as an award-winning journalist he exposed serious government crimes against humanity.
He has been a pawn in a political power game that has huge ramifications for the future of global democracies.
Senator Marise Payne can be contacted via email: senator.payne@aph.gov.au or better still, if you can, call her office as well (02) 6277 7500