By Stuart Rees
The UK High Court's decision to not allow Julian Assange's appeal against his extradition to the US is the latest chapter in years of powerful governments fascination with cruelty, each act contrived through legal antics labelled justice.

The UK justices claimed the grounds for the appeal involved no matter of law. They tell the world that in their privileged, remote lives, their lofty judgements must never to be affected by any concern for humanity.

Such odious behaviour had been aided and abetted by the cowardly conduct of Swedish and Australian governments and by journalists who benefitted from the Wikileaks revelations. Not wishing to risk their careers or reputations, some journalists would not defend Assange because they said he was not one of them, not a journalist like they were.

Protection from the stench of this appalling piece of history will require more than a mask. A listing of the cruelty/cowardice case against the main prosecutors and persecutors might help.

We begin many years ago in the deliberations of a secret grand jury in Virginia US, trying to concoct charges against Assange. Revenge became a motive, influenced no doubt by Assange releasing the collateral damage video showing US marines from an Apache helicopter murdering eleven citizens in a Baghdad street. The marines said it was a 'turkey shoot', for three years the Pentagon denied that it happened.

Subsequent Wikileaks cables showing the extent of US murder and mayhem in Iraq and Afghanistan challenged the US government's view of itself as exceptional, therefore needing to punish any one person or country that reveals and questions it's policies.
The cruelty case against the US glares from the Washington monument and ironically from the Statue of Liberty. Only a country obsessed with prisons and punishment could produce charges against Julian Assange leading to 175 years in prison. Is that a cruel joke or is it called law? Or in this case is there any difference?

By prolonging sex abuse charges against Julian, confused Swedish prosecutors danced to the US tune. After more years of legal contortions when Julian was convicted of nothing but still labelled a sex offender, his justified fear of being extradited to the US led him to seek refuge in the Ecuadorian Embassy.

The next chance for US/UK collusion in revenge came when a human rights oriented President of Ecuador was replaced by a right winger needing US cash and therefore agreeing to have Julian removed from the Embassy. The British constabulary, having spent a fortune in years of guarding the Embassy could now resort to strong arm tactics and remove him. The US is grateful to the bravery of the cops and the UK government. A bit of violence goes down well in some media circles.

At this point the curtain rises on theatre called British justice, where skipping bail usually results in one month jail at worst. Instead Julian is dubbed a prisoner likely to escape, gets a year sentence and finishes up in top security Belmarsh prison designed to contain murderers and terrorists.
Privileged, highly paid barristers rush to represent the US government in arguing that Assange be extradited to the US. A massive collusion of class, privilege, inaccessibility and legal game playing continues. Significant witnesses called by Assange's impressive defence team are derided. One magistrate rules that Julian's mental health is so frail that he might take his life in a US jail and for that reason he should not be extradited.

This ruling meets scepticism in other learned legal circles. What they said and in what contexts, perhaps gentlemen's clubs, we do not know. But US pride had been offended and the hurt should be repaired. The ruling against extradition is overturned. Even the stench arising from the reminder that the US refuses to ever have any of its citizens extradited from the US to face charges in another country makes few of the powerful even notice the smell.

As interested but disinterested bystanders, the Australian government gets a gold gong for cowardice. Starting with Julia Gillard who claimed that Julian had committed criminal offences but had to be told by the AFP, "sorry, he has not committed an offence", successive governments have taken their cues from Washington. Prime Minister Morrison and Foreign Minister Marise Payne seem to enjoy grovelling abjectly to the US. Their statements have been written by robots: 'The law must take its course.' 'We do not interfere in the judicial matters of another country.' 'Mr. Assange is receiving all the necessary consular assistance.'

At least an increasing number of Federal MPs have criticised the treatment of Assange and have demanded that the extradition proceedings cease. As usual, Tasmanian Independent MP Andrew Wilkie has shown the leadership, courage and sense of principle which should characterise the conduct of all politicians. Together with Queensland MP George Christensen, Wilkie has visited Julian in Belmarsh prison.

On this issue, opposition leader Anthony Albanese is giving leadership. He supports the release of Assange. "Enough is enough", says the Labor leader. "Ten years without freedom is more than enough."

Albanese' sentiments should echo across Australia. But back in London's political legal theatre, advertised as depicting justice, the last act could be the most cruel. After the high court's rejection of Assange's request to appeal, the case will be referred to the UK Home Secretary Priti Patel. This MP has a record of bullying, intolerance, and disparaging derision of refugees. She supports the idea of creating a hostile environment for almost anyone who challenges government, her interpretation of law, or the system.
If Patel gets a whiff of the stench, she may have a conversion on the road to Westminster. No-one should bank on that.

The only option is to increase universal outrage at the cruelty legitimated by powerful people and institutions and the cowardice displayed by influential others who remain frightened to ever question the US desire for revenge; and there should be no modicum of respect for the ways in which law has been practised in this case.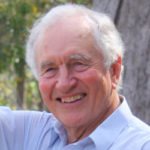 Stuart Rees OAM is Professor Emeritus, University of Sydney, recipient of the Jerusalem (Akl Quds) Peace Prize and author of the new book "Cruelty or Humanity". A human rights activist, poet, novelist, and Founder Director of the Sydney Peace Foundation.
Feature image: Feature image: Free Julian Assange protest outside Woolwich Crown Court, London, February 2020. Photo credit: Katherine Da Silva/Shutterstock.com