By Stuart Rees
Free from Macron accusations of being a liar, the Novak Djokovic affair sees Prime Minister Morrison reverting to a familiar strongman role, insisting that he knows best, is protecting Australia and is a vigilante for borders and rules. His claim that Djokovic knew the conditions for entry to the country is made with no sense of dignity or subtlety, his bullishness combines with his usual habit of blaming anyone but himself.

We should not be surprised. Chest beating statements by another Liberal leader give cues to Morrison. Former Prime Minister Howard's posing as a strong man, "we will decide who comes to this country and how they come" is easily imitated.

In parliament over the Christine Holgate Australia Post controversy, Morrison saw an opportunity and calculated that the public would be impressed with his chin out dominance. "If she does not wish to step aside, she can go." Holgate responded that Morrison's style and language was 'one of the worst acts of bullying I've ever witnessed.'

After insisting that the visa issued to Djokovic was the responsibility of the Victorian government or Tennis Australia, in Covid like confusion, Morrison reminded himself that this was a Commonwealth decision. At this point his pride in the language of force to protect borders took over, and as a self perceived brave leader he said he was there to protect citizens. Recalling his military success as a tough Immigration Minister, he asked the country to be vigilant.

Once again, no dignity, no acknowledgement of Home Affairs, Foreign Affairs visa paraphernalia, more the language of a vigilante than a leader.
Within this controversy lies a much more serious humanitarian, human rights issue. Djokovic has been held in an improvised immigration detention, a five storey, locked windows hotel which has imprisoned refugees for years. At least forty young men have been contained irrespective of their human rights, let alone the danger of confined space increasing the chances of contracting the Covid virus. A touch of human rights based respect for such powerless individuals could lessen the impression that in the tradition of a convict era, Australia loves being harsh. A placard outside that hotel says free the refugees before Djokovic.

We should hear the names of human beings other than Novak and I'm sure he would not mind. Thirty two year old Iranian Hassein Latifi complains of this place that there is no fresh air, no opportunity for exercise, no gym. He has been confined for ten years. Adnan Choopani complains of a lousy diet. He was detained when he was fifteen and that was nine years ago.
It is slightly helpful that publicity surrounding a sports star has drawn some attention to Australia's indifference to the human rights of refugees, though outsiders might think the accounts of Latifi and Choopani refer to detention policies and conditions in Kazakhstan and Belarus not in alleged fair go Australia.

Morrison had been confused about policies concerning a virus which spreads like wild fire, so he finds a distraction and reappears as a chest beating strong man. Tennis players who were invited to play in the  Australian Open were permitted to come, but were not really invited by the right hosts who really knew about conformity to vaccination requirements.

Hidden in this Djokovic confusion is the continued cruelty towards refugees whose plight is easily ignored by blaming a previous government, by claiming the priority need to protect even a rich, fortunate country.

If the Prime Minister and other Ministers showed more dignity in their public utterances, ceased the blame game, displayed consistent respect for international law and ended their fascination with cruel policies, Australia would have a different political culture. Chest beating to disguise confusion, aggressive assertions to divert attention from other policy failings would be a thing of the past.

In that culture, the Novak Djokovic controversy might not have happened, or would have been handled with dignity, perhaps with a touch of humour, even with a smattering of generosity towards really powerless people.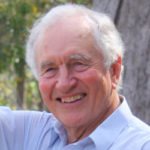 Stuart Rees OAM is Professor Emeritus, University of Sydney, recipient of the Jerusalem (Akl Quds) Peace Prize and author of the new book "Cruelty or Humanity". A human rights activist, poet, novelist, and Founder Director of the Sydney Peace Foundation.
Feature image: Novak Djokovic, world number first tennis player at the Australian Open in Melbourne in 2019. Photo credit: Leonard Zhukovsky/Shutterstock.com