By Liz Argall
---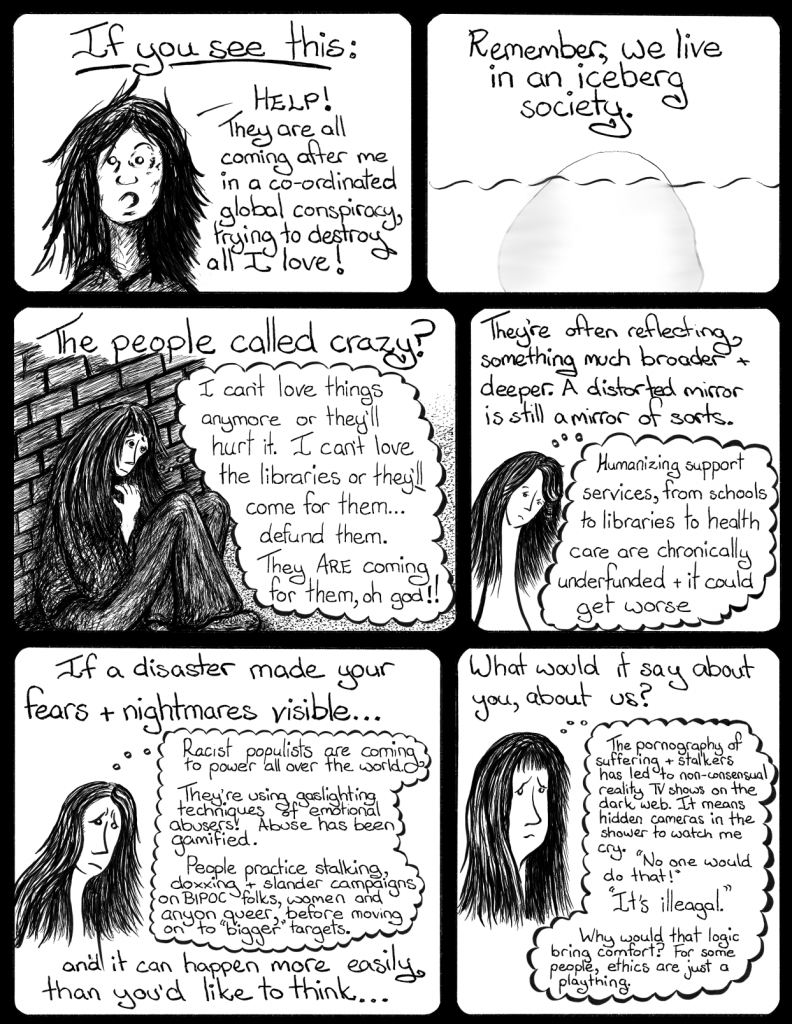 ---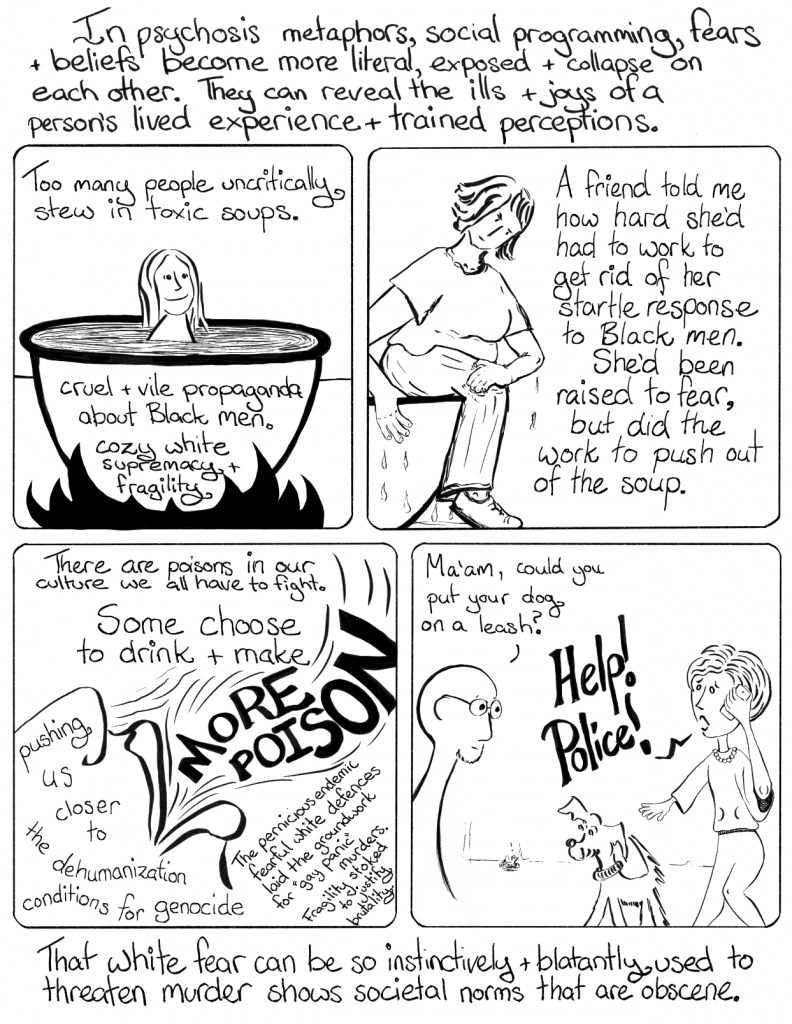 ---
---
---
---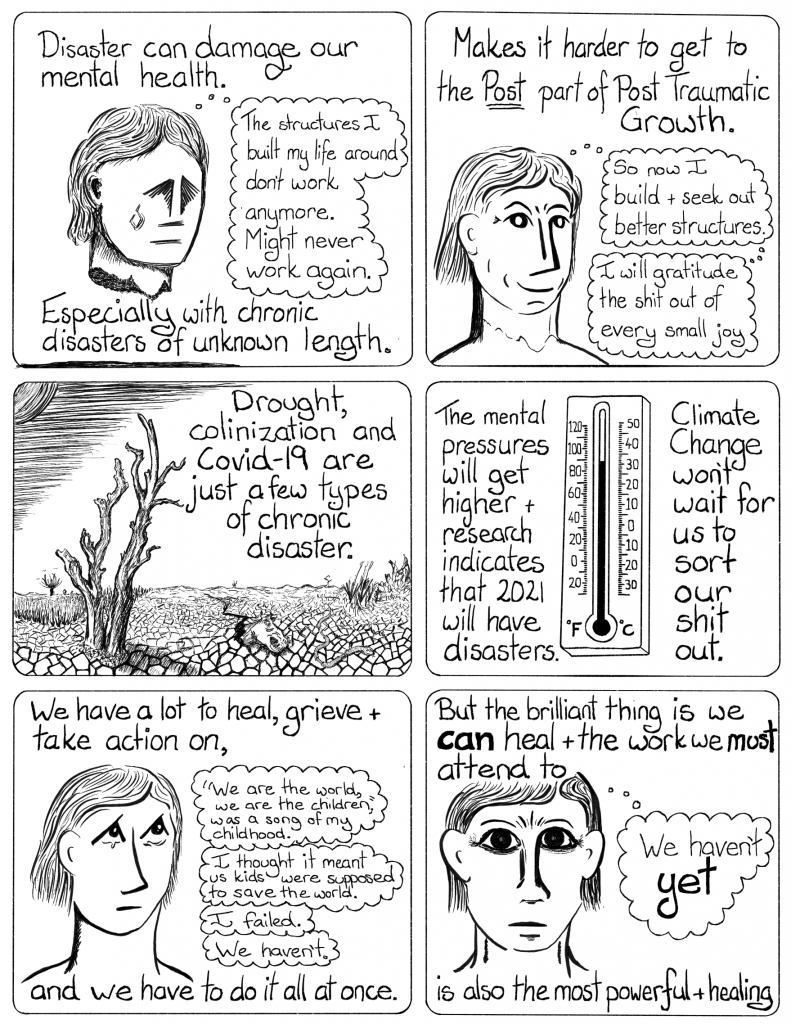 ---
We thank Liz Argall for sending us her latest comic. Liz told us that earlier in the year, just before Covid-19 hit, she had felt the pressing need to create a longer comic, one telling a more difficult story. While her Things without comics focus on kindness, feelings and connection, there were underlying issues that she felt needed addressing.
A confronting and challenging comic, such as the one floating in Liz's vision, was always going to be a significant work, scenes and words carefully crafted.
"I knew I needed to reach out, and stretch out, and then much of the world shut down (or needed to shut down)." Fortunately, a Covid safe creative space emerged, Graphic Medicine's 'Drawing Together' meetups, and the at first weekly and later monthly gatherings, came at just the right time.
It became her creating space - a place to connect, share and be challenged, and of course to produce confronting content inspiring us to all be better in a world where unity is so desperately needed. We Need to Talk About Mental Health is that comic. We hope it sparked something in you and that you are prompted to pass it on to others that will also be sparked by it.
The New Bush Telegraph acknowledges that the many stressful events of 2019/2020 have a profound impact on the mental health of people within our community and beyond. If you are experiencing distress we encourage you to reach out to friends and family or to Beyond Blue on 1300 22 46 36 or LifeLine on 13 11 14 for support.