By Andy Hutchinson
It should be clear to everyone by now that a neoliberal assault on freedom is unfolding all over the world. Putin in Russia, Erdoğan in Turkey, Trump in the US, Bolsonaro in Brazil, Orban in Hungary, Bennett in Israel, Duterte in the Philippines, Al-Sisi in Egypt and Modi in India are just a handful of world leaders who use division, violence and hate to maintain their grip on power. The delivery might vary but the substance of the rallying cries are always the same - immigration, religion and nationalism.
In Australia the dead-eyed forces of neoliberalism have taken power and inexorably introduced legislation that removes democratic freedoms and enshrines the powers of the police and surveillance state. The Australian people have stood-by, utterly apathetic, as the neoliberals have clamped down on the right to protest, introduced legislation that allows government spooks to snoop and to alter information on digital devices, forced software companies to build back-doors into services and systems, systematically dismantled the national broadcaster, spent billions on religious indoctrination in public schools, vetoed the international rights of asylum seekers, championed offshore detention, embraced policies that laugh in the face of climate change, sold off virtually all publicly owned infrastructure, dismantled the welfare system, criminalised the unemployed and embraced sexism and homophobia. What a disgusting track record it is.
We also know that when an individual or organisation does choose to speak out against the members of the neoliberal elite, they are more than happy to use the courts and in particular Australia's defamation law to crush dissent. These laws are being increasingly used by thin-skinned Australian politicians to stamp out criticism of their actions. They employ expensive legal teams to ensure the removal of anything negative that is published about them in the press or online. It is simple intimidation and they know full well that most people will simply cave in and withdraw rather than face a costly court hearing and possible bankruptcy.
Now that the forces of the far-right are safely entrenched in government in Australia, and with no viable opposition likely to oust them any time soon, they have started to up their game. The Australian Federal Police, at the direction of the Liberal government, raided the ABC and demanded fingerprints from two investigative journalists in relation to articles written about the actions of special forces in Afghanistan. They also unlawfully accessed digital metadata to identify a journalist's source. Freedom of the press is a core principle of a 'free' country, but here in Australia that freedom only extends as far as those sycophantic portions of the media that serve as the government's cheerleaders and who enable them to remain in power and to continue to pass their totalitarian laws.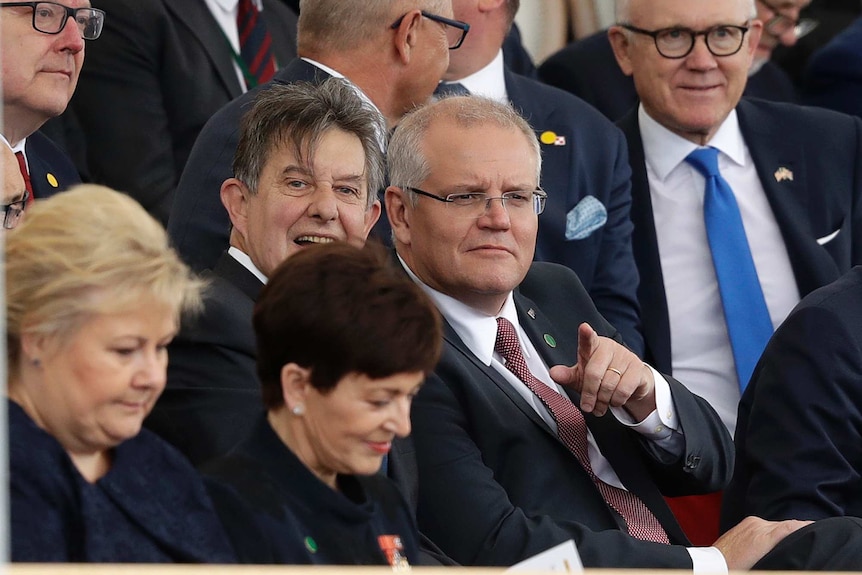 Then we have the case of Jordan Shanks, aka FriendlyJordies. If you're not a left-leaning millennial who grew up watching YouTube, then you might not have heard of Jordan. He started his YouTube channel eight years ago, producing the kind of zero-budget juvenile comedy skits that YouTube is famous for. His material and the way he delivers it is fairly polarising and, if I was being polite, I'd say that he was definitely an acquired taste for anyone over the age of 25.
As Jordan grew his channel to its current base of 500,000 subscribers, his videos shifted fairly quickly away from highly sarcastic playground skits to highly sarcastic political commentaries and environmental activism. And in a media landscape that is ruthlessly dominated by the voices of the far right, he stood out by sitting squarely on the left of the political spectrum. Shanks has made videos alongside various (mainly left-wing) figures including Tanya Plibersek, Kristina Kenneally, Michael West, Jodie McKay and, most recently, Kevin Rudd.
Over the years Jordan's highly barbed attack videos have lobbed gobs of sarcastic rage and invective at all number of high-profile figures, from billionaire mining magnates to prime ministers. In some cases the figures fought back. Clive Palmer threatened Shanks with a defamation lawsuit and demanded $500,000 as amends for comments made on his YouTube channel. Mostly however the figures that Shanks attacks, prefer to ignore the videos realising that, even if they manage to leverage a win in court, the Streisand effect would only hurt them in the long run. Shanks is also pretty switched on and the truth defence against a defamation case has always been the central tool in his defence against such legal threats.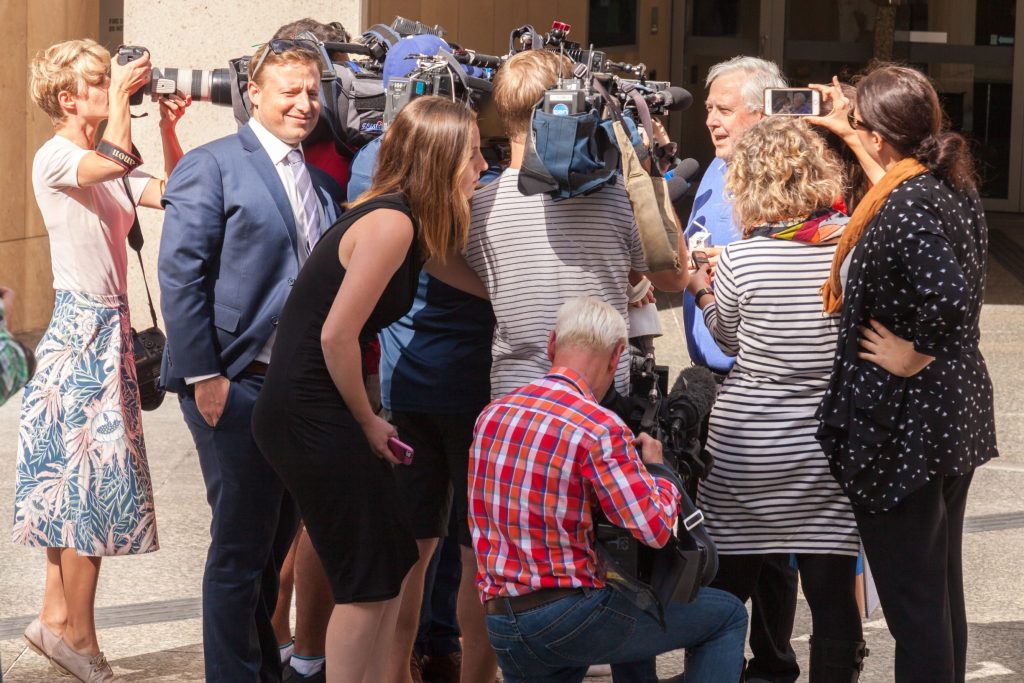 Most recently Shanks has targeted NSW Nationals party leader, Giovanni Domenic 'John' Barilaro. The videos, which Barilaro alleges are "mocking and goading", have clocked up a substantial number of views. With Shanks showing no sign of letting up on Barilaro, the NSW deputy premier instigated court proceedings for defamation. "By reason of the publication of [the videos] the applicant has been greatly injured in his personal and professional reputation and has been and will be brought into public disrepute, odium, ridicule and contempt," the statement of claim reads. Shanks doubled down on the lawsuit, lampooned Barilaro and his lawyer, and has continued to make videos targeting him.
Where things get deeply troubling is what happened next. In a disturbing turn of events, Jordan Shank's producer, Kristo Langker, was arrested at his home by the NSW police's fixated persons unit. In case you hadn't heard of the 'fixated persons unit', this Stasi-like secret police squad was created in the aftermath of the Lindt Cafe siege and its purpose was supposed to be the detention of terrorists. Instead however, the squad was sent to the home of a YouTuber where, during a police action, Langker's mother and the family dog were both allegedly injured before Langker was handcuffed and taken away. Even more worryingly, ludicrously over-reaching bail conditions were set for Langker. As his lawyer pointed out, "Kristo's bail conditions are utterly extreme. He will be in breach if he possesses an image or caricature of the Deputy Premier or if he comments upon the appearance or behaviour of the Deputy Premier."
Acting on a complaint from Barilaro, Langker was charged with two offences of "stalk or intimidate intending to cause fear of physical or mental harm". Fortunately there is video of both the incidents and it is evident that the facts as presented to police, and which were used as the basis for the arrest, differ from the sequence of events in the footage. It may not end there either. Mark Davis (Shank's lawyer) said he believed a warrant had also been issued for Shanks and that he "may be in danger of imminent arrest".
Are our politicians really so secure in their power now that they will dispatch anti-terrorism squads to intimidate YouTube comedians? Do the Australians who continue to vote for the venal Liberal and National party politicians condone this sort of thing? They must! They keep coming back for more!
Where will it end? Will all dissenting opinions, which drift from neoliberalist doctrine, be treated in this way from now on? Is this the new normal? What's next? Internment camps for political opposition? Political critics of the government disappearing in the middle of the night? The Liberals have carefully put in place everything they need - infrastructure and legislation - to make all of this possible and unless we resist, it will become a reality. This is Australia in 2021.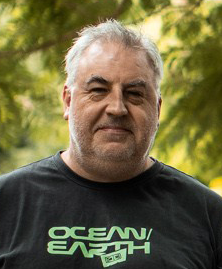 Andy Hutchinson is a regular political contributor. Andy is a socialist, atheist, ADHD, autistic Libran. He is also a local resident, photographer, filmmaker and journalist
Feature image: A protester on the steps of Parliament in Melbourne in May 2019 protesting against fascism. Photo credit: Adam Calaitzis/Shutterstock.com