By Bonnie Cassen
Concerned locals are asking Shoalhaven Council to stop a proposed development in Callala that will destroy 40 hectares of mature native forest that is home to several threatened species including the greater glider.
The land, near Emmet Street in Callala Bay is home to four species of gliding possums, including the yellow-bellied and greater gliders which are in widespread decline following the bushfires, along with other native species.
The proposed Halloran Trust development has been claimed to be a win-win that addresses the housing crisis and donates new land as national park.
But Cassi Plate, a spokesperson for the Callala Environmental Alliance, says this argument is flawed.
"We need affordable housing near jobs and services," Ms Plate said. "But this development will release expensive houses over 10 to 12 years, many of which are likely to end up as holiday rentals."
The Alliances also challenges the idea that the developer can offset the loss of wildlife habitat on the development site by donating land elsewhere that is unsuitable for development.
The Callala Forest Sanctuary at Risk of Loss to Housing
The 40 hectares in the spotlight sits alongside Jervis Bay National Park next to an existing residential area of Callala. Here lives a stunning mature intact tall coastal forest. A mixture of regenerated and old growth forest. The land is extraordinarily biologically diverse and teeming with threatened species. Honestly teeming. Within these 40 hectares lives documented feathertail gliders, greater gliders, yellow belly gliders, eastern pygmy possums, glossy black cockatoo's, gang gang cockatoos, and the grey headed flying fox.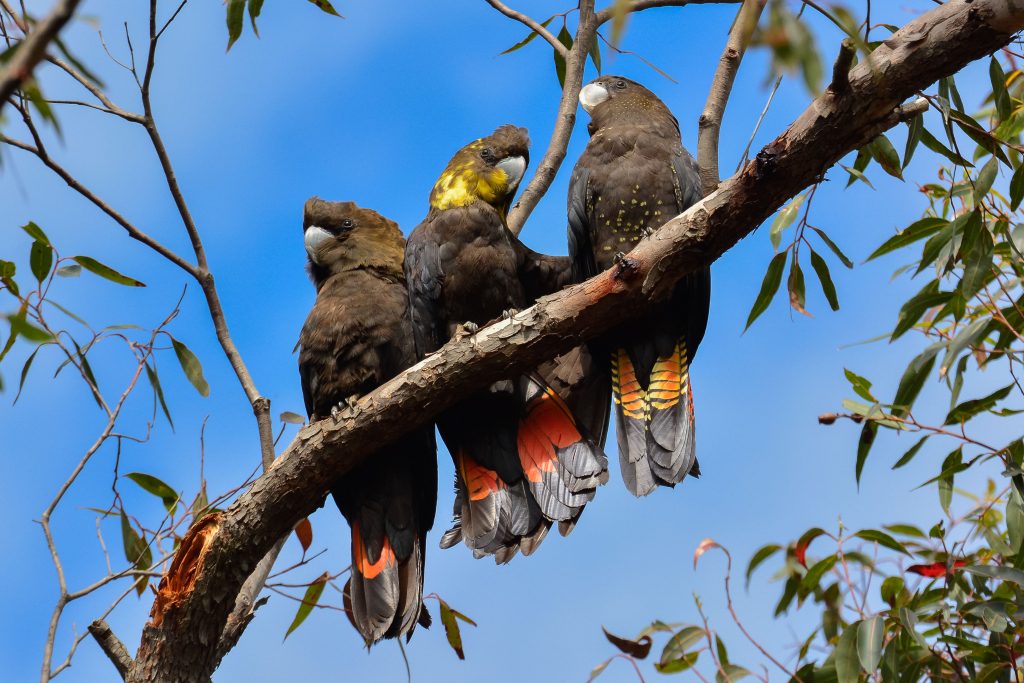 The area mostly escaped the 2019 2020 bushfires and, like the situation at Manyana where surrounding forest was completely wiped out, this development site is now a critical refuge for threatened species.
Environmental advocates and Justin Field have previously called on the government to establish a moratorium on the clearing of coastal bushland and forests at least until huge tracts of forest have had time to regenerate which could take decades.
One Man's Quest to Save the Greater Glider
During the Black Summer bushfires rural volunteer firefighter Bill Eger helped save a forest area in Manyana where he lives. He then joined the community in fighting to protect that very forest which was due to be flattened by Ozy Homes for a housing development. While this matter is still sitting with the federal Department of Agriculture and Land, Water and Environment, Mr Eger has become attached to the wildlife that live there, particularly the greater glider.
Greater gliders are classified as vulnerable nationally. These tiny fluffy eared marsupials are nocturnal tree-dwellers living high up in the hollowed trunks of old growth forests. Unfortunately many populations of greater glider were lost in the Black Summer bushfires and many more are at risk due to housing developments such as this one and forestry logging depleting their habit.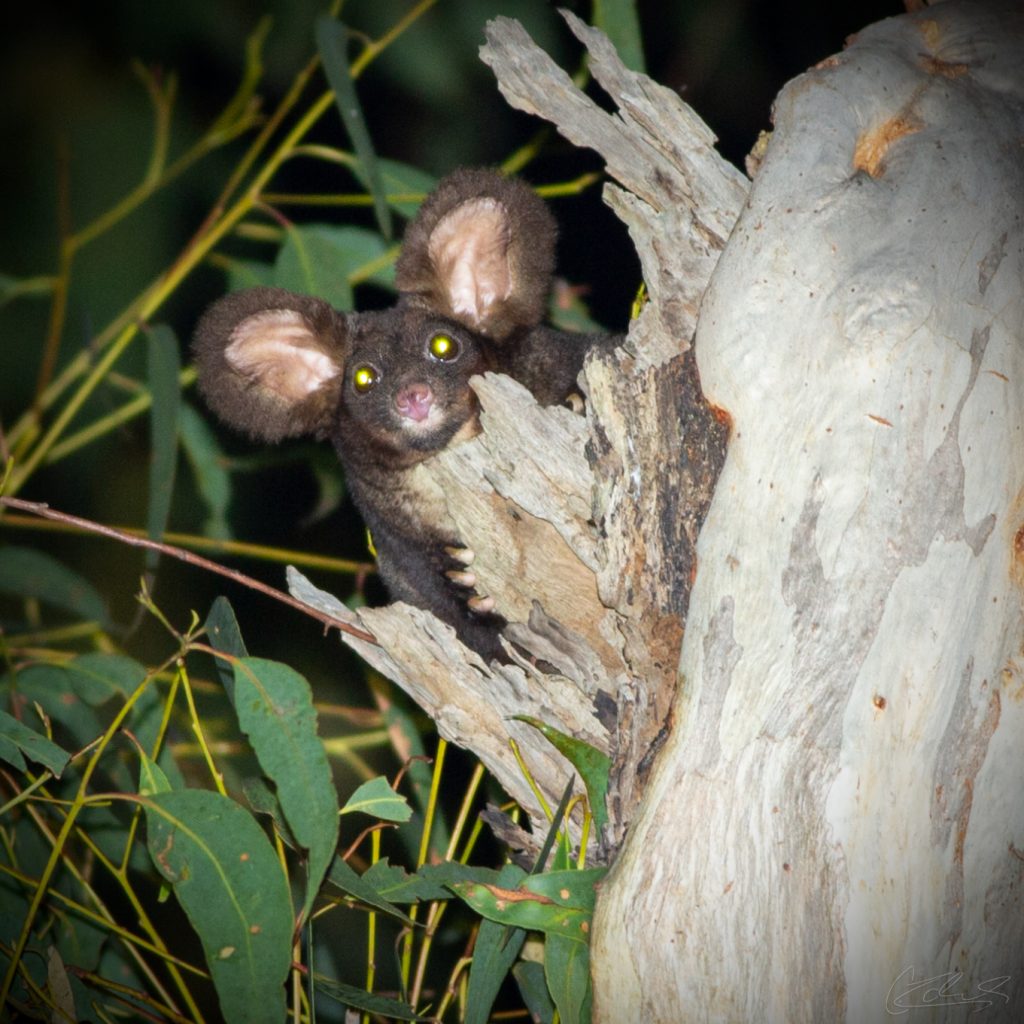 Spending more time observing greater gliders around the Manyana forest, which became a sanctuary to wildlife after the fires, Bill Eger grew fond of these amazing little creatures and he is now campaigning for their protection and is determined to fight to save this species from extinction. Now an advocate for the greater glider, Mr Eger has become aware of the glider population now under threat at Callala and is calling on the community to also work to help protect these magnificent animals.
"This block is incredibly rich in biodiversity and full of greater gliders as well as yellow bellied gliders, feathertail gliders and many other endangered and vulnerable species," Mr Eger told me. He warned, "The destruction of this forest at Callala Bay will mean these animals will be killed. They cannot be relocated. To be clear, Australia's environmental laws have failed to protect these species and many others."
Offsets Don't Work When It Comes to Vulnerable Wildlife
State MLC, Justin Field visited the site last week and has advocated against the proposal in Parliament.
"The idea that you can offset a loss here with protection somewhere else which in reality is never going to be developed is no offset, that's destruction," Mr Field said.
The need to protect the mature forest on the site has been exacerbated by the bushfires that destroyed so much of the south coast. Across the country the Black Summer bushfires killed over three billion native wildlife. With the Shoalhaven losing over 70 per cent of its forests in those blazes, a significant number of animals perished. While it is still too early to call local extinctions, the deathly silence still evident in most areas is heart breaking with many species unlikely to return, ever.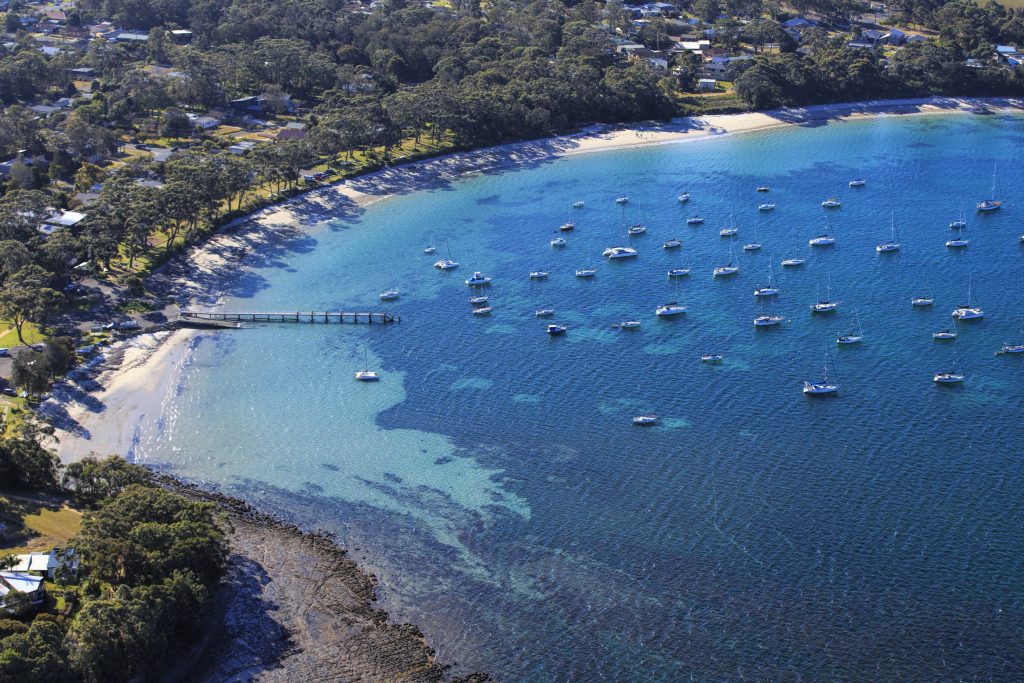 "At the moment, every tree matters," Mr Field said. "Proponent-led development can't dictate what happens in our communities regardless of ecological or cultural values."
Cassi Plate, from the Callala environment group, said she believes the land being donated is not comparable to the mature forest that will be destroyed, and the idea that mature trees could simply be relocated to the new site was "fantasy".
"These animals are territorial," she said. "If their habitat is destroyed they will die."
She says the offset also relies on obsolete data that was collected before the fires, and the biodiversity offset scheme being used is deeply flawed and currently under review by Parliament.
Ms Plate also said, "This development is ecologically unjustified, and ignores the concerns of many in the community."
Like locals, Mr Field does not see the development as affordable housing. He pointed out that housing occupancy rates in coastal villages such as Callala are currently between 30 and 60 per cent with many if not most of these houses likely to become holiday homes.
He told the Parliament last week that the development was "a cash grab by developers at the expense of the environment." He went on to say "This forest should not be destroyed for housing, there is no entitlement for it to be developed. Just because there is a process that allows it to be considered doesn't mean it should be allowed."
Mr Field also suggested the government should work to bring the entire 40-hectare area into the adjacent Jervis Bay National Park. Now that is an idea worth pursuing.
Callala Environmental Alliance urge the community to make a submission. It doesn't need to be long and can take as little as a couple of minutes to do. Go to www.planningportal.nsw.gov.au/callalabaypp to make your comment. The Callala Environmental Alliance has prepared this guide to help you make your submission. For more information visit their Facebook page. The deadline for submissions is 17th June.
Feature image:  Greater Glider ( Petauroides volans). This nocturnal gliding marsupial has big fluffy ears, a bushy tail and can glide up to 100m. Sadly, the Greater Glider is on the brink of extinction, due to climate change and habitat loss. photo credit: GreeningAustralia/facebook