By Andy Hutchinson
Councils might sit on the bottom tier of the hierarchy of Australian governance but that does not mean that the decisions made by its elected officials are less important to the citizenry. In fact it could easily be argued, given the highly localised scope of their decisions, that they are more important to most ordinary Australians than federal government.
The consequences of the decisions made by councillors can also therefore be significant. This is particularly true when those councillors act in their own interests, not in those of the electorate they are supposed to represent. This inherent weakness in the system - councillors with ideas far above their station - is compounded by the extreme polarisation of politics that has swept through national and state government and that has also taken hold, root-and-branch, at city council level.
The dodgy councillor in the back pocket of property developers might be a well-worn cliche that still holds true but the reality in 2021 is much worse. Some of our elected councillors stand for office purely to serve political, religious and business interests - not those of the ratepayers. Sanctioned by the kind of divisive talking points that prominent political agitators like Alan Jones vomit forth, they do not care one little bit about potholes in the road or the garbage collection - they care about their own agendas and those of their puppet masters.
Shoalhaven council is, unfortunately, far from unique in its political divisions. This tier of government seems to attract more than its fair share of political pretenders and many city councils suffer from the affections of primary school politicos whose egos far outweigh either their IQs or their integrity. Their inflated sense of self-worth has a hugely detrimental effect on the workings of council affairs and their half-arsed grandstanding is an embarrassment and an insult to the poor bastards they're supposed to be representing.
The far-right has made inroads to government at all levels and in all the countries of the world. In the Shoalhaven a right-wing voting bloc has made its presence known for many years. This bloc (which includes the Liberal councillor Andrew Guile and members of the Shoalhaven Independents led by Greg Watson) stick together like teenagers at the mall and spend their time inside and outside of the council chambers bullying anyone who stands in their way.
Shoalhaven Council mayor Amanda Findley is constantly in the firing line of the council conservatives. Andrew Guile, a Liberal who never misses an opportunity to propound his 'traditional' religious views, has been targeting Findley and other Greens councillors for many years. Based on his Twitter history, Guile ticks most of the boxes of the Christian Right.
In the past Guile has retweeted pro-life, climate-change denial and (predictably) ABC-hating articles, and recently resorted to distributing an attack leaflet which singled out Amanda Findley and levelled a series of inflammatory statements at the mayor. Chief amongst these was the claim that Findley pushed through a massive rate increase which seems to suggest that she has the presidential power to pass motions single-handedly, even though she doesn't have that power, or the numbers on a hostile council, to do so. It was in fact a very reasonable Special Rate Variation over three years approved by the NSW Independent Pricing and Regulatory Tribunal and voted through by a majority of councillors, not just the Greens.
Guile paints a horrific picture of Findley and her "extremist views". He suggests that she stands in the way of 'progress' and that her policies punish businesses and cause bushfires. His decision to put his name to a bargain-basement scandal sheet and its muck-raking contents will come as no surprise to anyone that's followed the local political scene over the last decade. Guile has spent most of his tepid local government career attacking Findley and anyone else who diverges from a hard-right pay-and-pray standpoint. His Trump-like toilet-paper leaflet reads like something a rage-filled teenager might angrily scrawl in their journal. Moreover, his staggering lack of respect for his peers and his rejection of polite political processes speaks volumes about the nature of his character. Guile wants to get his way in council and, if he doesn't, he throws a tanty and demeans the role of councillor in the process.
But let's give Guile's pamphlet a level of respect that it in no way deserves and consider his claims. Business is at the forefront of the leaflet with Guile claiming that Findley's Green policies "punish businesses" and "cost jobs". According to official figures however, measurements of Real Gross Regional Product (a measurement of everything produced in the region) have increased year-on-year since Findley became mayor, after a decade of stagnant or shrinking growth. In fact, Findley has overseen a near $1bn increase in Nominal GRP over the course of her tenure. No Liberal leadership of council appears to have done any better than Findley during her tenure, suggesting that Guile's accusations are hot air.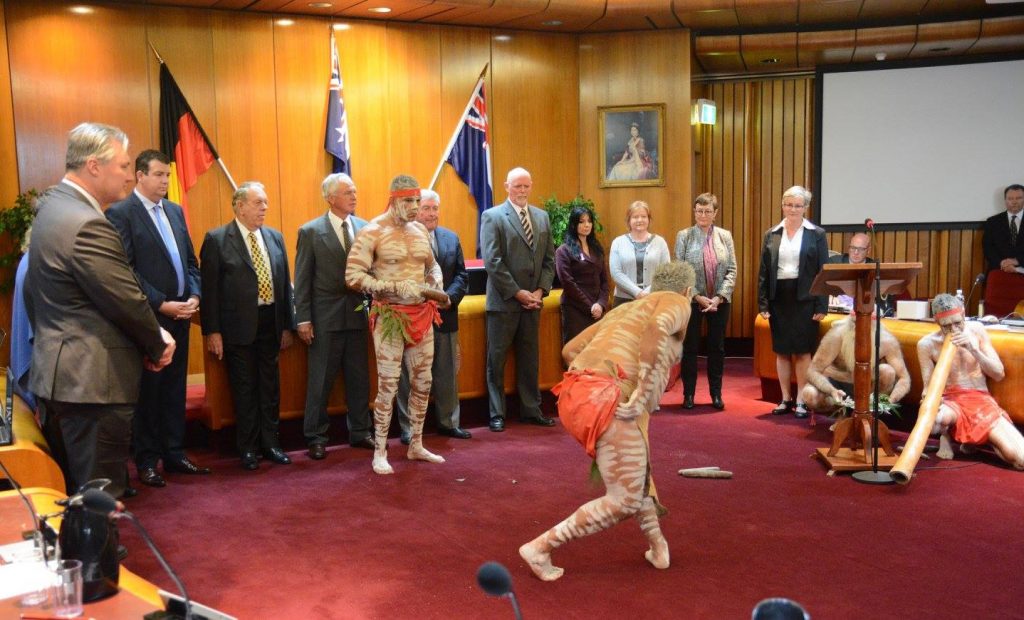 Perhaps the most damning claim on Guile's hate-filled manifesto is that Findley was overseas and "could not be contacted during the bushfire crisis." How do you explain the interviews with Amanda in the South Coast Register for the entire period of the bushfire crisis then Andrew? Does she have a body-double? Here's an article written by the editor of the South Coast Register on November 27, 2019 that includes a photograph taken by John Hanscombe himself of Amanda standing in front of the Shoalhaven Council offices.
Are you suggesting that Mr Hanscombe is a liar Andrew? That this is a deep-fake? Here's another article complete with photograph from November 19, 2019. In this article, from January 3, 2020, written again by John Hanscombe, Amanda is photographed standing in the evacuation centre in Ulladulla. Here's one from January 5, 2020. In this article there's a list of the community meetings that Findley attended during February 2020. Here's an article, complete with photograph from April 1, 2020 of Amanda helping to deliver food to bushfire-affected wildlife. The unvarnished truth is that Findley was present for the duration of the bushfire crisis and went above and beyond in helping support the community in any way that she could. What did you do Andrew? Pray?
Guile's scandal sheet takes particular issue with the move to remove the 'traditional prayer' at the start of council meetings. His Twitter feed is an endless stream of meaningless religious spam of one kind or another and so it's no surprise that he clearly opposes the separation of church and state. Guile seems happy to force his Christian beliefs on anyone, regardless of their own beliefs or lack there-of.
What mandate does Guile have for this stance? According to official statistics 60.4% of the population of the Shoalhaven nominated a religion (down 10% in just five years) and 29.3% said they had no religion. One third of the entire electorate is non-religious and that percentage is increasing every year. And what does 'nominated' mean anyway? How many of those 60% just ticked the box for Anglican or Catholic because that was the way they were raised? How many of them are actually religious, regularly attend religious services or even believe in a god?
The Shoalhaven council has no remit for administrative matters with regard to churches - this is yet another example of councillors like Guile bringing their personal beliefs to a venue in which they are utterly irrelevant. Guile is welcome to believe in any deity he likes, that is after all a key tenet of any democratic society. But the religious freedom that he and other card-carrying Christians like 'Scotty from Marketing' are so keen on enforcing includes the right to be free of superstition and religion or it's not really democracy, is it Andrew?
In an interview with the South Coast Register on September 23, 2019, Guile was quoted as saying, ""What we see particularly from the Greens and Labor in council is a string of issues that aren't really core to local government that are being brought up." He was also quoted as saying, "It's not a soapbox for a protest, it's a business meeting." So – I'm curious Andrew – what does the enforcement of a Christian prayer during official council meetings have to do with business? Doesn't Matthew 21:12 suggest that old mate Jesus wasn't terribly keen on business anyway? Also doesn't Matthew 6:5-8 say, "When you pray, do not be like the hypocrites, for they love to pray standing in the synagogues and on the street corners to be seen by men … but when you pray, go into your room, close the door and pray to your father who is unseen."
The NSW local government act makes no mention of religious proceedings during council sessions, yet Guile would have us believe that mumbling wishes to sky fairies is some inviolable law stamped into the statute book. Furthermore, it's only Guile's painfully white brand of religion that passes muster - a motion by former mayor Greg Watson in September 2020, and unbelievably passed by council, moved that the order of business be changed to "opening Christian prayer". What brought about these actions? Councillor Kaye Gartner had the temerity to read out a Buddhist passage instead of something Christian. Those in favour of this divisive motion were Councillors Gash, White, Wells, Pakes, Watson, Proudfoot, Guile and Kitchener - the core of the regressive hard-right voting bloc.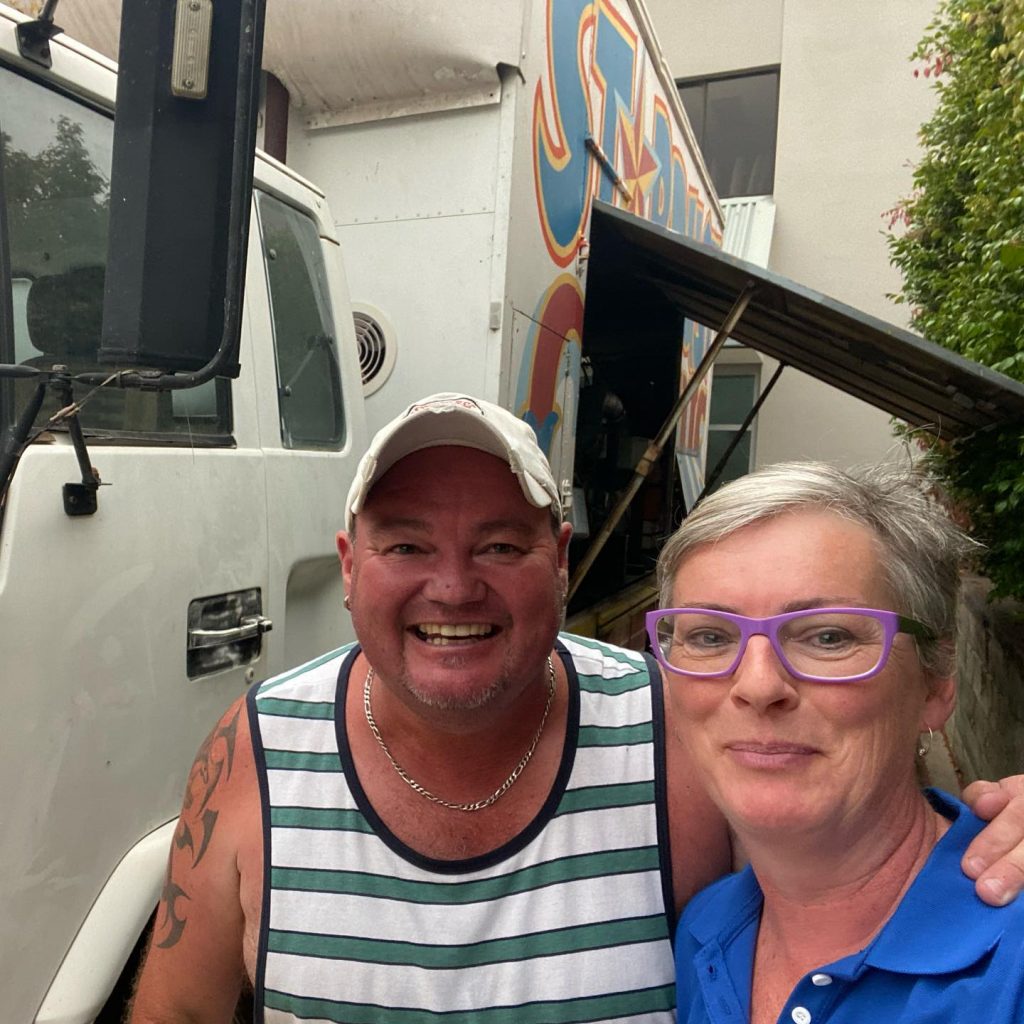 Like most Liberals, Guile makes a lot of noise in his little pamphlet about employment. He repeatedly suggests that Amanda Findley and the Greens are anti-business and yet, as we have seen, global pandemics, bushfires and floods aside, business is booming here. And what's Guile's big idea for a booming local economy anyway? Basically building. That's it. "Young people should not be forced to leave the Shoalhaven for work," says Guile. Sometimes people have to leave the region for work because it's not economically or practically viable to operate certain types of business in less populated rural regions like the Shoalhaven. It says on your Linked-In page that your employer (Anglican Diocesan Services) is based in the centre of Canberra. What was your employer's decision process when they decided to set up shop in our nation's capital rather than Bendalong?
Guile also asks, "Where does Findley think our jobs will come from in the future?" Not everyone's suited to working on a building site, mate. I'm going to go out on a limb and suggest that Amanda's ideas around job creation extend a bit further than building McMansions for monied-up Sydney tree-changers. Let's face it – your big idea and those of Watson and the rest of the Shoalhaven Independents is basically to concrete over the countryside. Then what? All the young people cut lawns?
It might be easier to understand Guile's orthodox obsessiveness if his record was unblemished by scandal but, you've guessed it, he blotted his copybook. In 2012 the ABC reported that Guile (then Deputy Mayor) "was found to have breached the council's code of conduct by improperly claiming travel expenses and he was censured" for this.
Every step of the way, Guile has been aided and abetted by former mayor Greg Watson - a man who has long outstayed his welcome in council. Watson is nothing if not predictable and has doggedly pursued the cause of property development in the Shoalhaven for his entire political career. While others fight to maintain the stunning rural amenity of the region, Watson's campaign song might as well be Big Yellow Taxi. In fact, most recently he lobbied for Shoalhaven Council to support the contentious West Culburra development which is being resisted by the local community and the Jerrinja Aboriginal Land Council whose ancestral land the massive housing estate would be built on.
Watson famously burned an aboriginal flag in the centre of Nowra in 1982, tried to tack his political colours to the anti-BLM brigade and according to an article in the Sydney Morning Herald there were allegedly "links between the approvals and property interests that donated $90,000 to former mayor Greg Watson's campaign and to his Shoalhaven Independents team." Anyone who has had the misfortune to witness his presence in council will know that he is a highly disagreeable individual who throws his weight around, constantly demeans female councillors and gracelessly behaves like some self-appointed Lord Emperor of the council chamber. Watson might carry on like his shit doesn't stink but there always seems to be a bad smell following on in his wake.
Watson, Guile and the other right-wing councillors in the Shoalhaven Independents are endlessly trumpeting the need for 'progress' which is of course a euphemism for development. They have been responsible for turning council into an unwelcoming place and what Findley characterised as a "toxic, misogynistic, bullying, racist environment." Anyone who has witnessed the bile from Guile, Watson, Gash, Pakes and the rest of the council conservatives will probably consider Findley's description to be an understatement. This bloc of neoliberals is more than prepared to use every trick from the dirty rules playbook to get its way. They behave like the bad big sibling who pinches your arm to make you cry and then goes running to mummy claiming they got hurt.
The net result, clearly in evidence in Shoalhaven Council, is the sort of poisonous political invective that serves only to stir up ill-will and to minimise the benefits to the ratepayer. We are being poorly served by many of our local government representatives who either work to further political agendas or to increase profit margins in businesses which most certainly do not have the region's best interests at heart.
If Guile's tone-deaf leaflet proves anything, it is this - it is categorically time to sweep these belligerent halfwits from the council chamber and vote in representatives who are interested in serving the community, not themselves.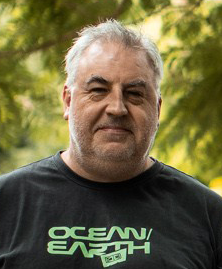 Andy Hutchinson is a regular political contributor. Andy is a socialist, atheist, ADHD, autistic Libran. He is also a local resident, photographer, filmmaker and journalist
Feature image: Shoalhaven City Council chambers in Nowra. Photo supplied